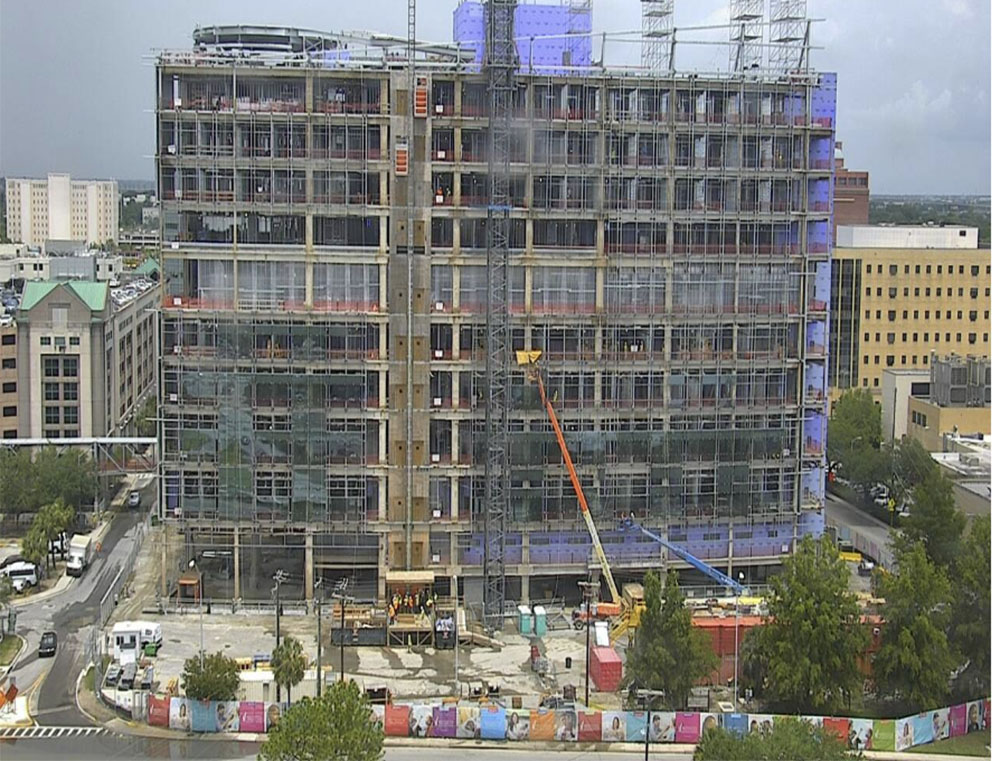 You may have walked or driven by the construction site of the new Shawn Jenkins Children's Hospital on the campus of the Medical University of South Carolina in downtown Charleston many times since ground was broken nearly two years ago. Like many who have witnessed the growth of the 11-story children's hospital, you may have watched as excavation was followed by the placement of the beams of steel and slowly, over time, the children's hospital took on more form and structure.
Behind this growth is a team of experts, from structural engineers to electricians, who embrace their craft and the building itself with the same care and thoughtfulness as the caregivers treating patients on the medical campus near to the construction site.
In fact, they use some very human-sounding terms to describe it. The exterior is the skin, the building has a brain, and so on. John Sion, who directs major construction projects for MUSC Health, says comparing buildings to bodies is a long-standing tradition. "From our perspective, it's easy to see the similarities."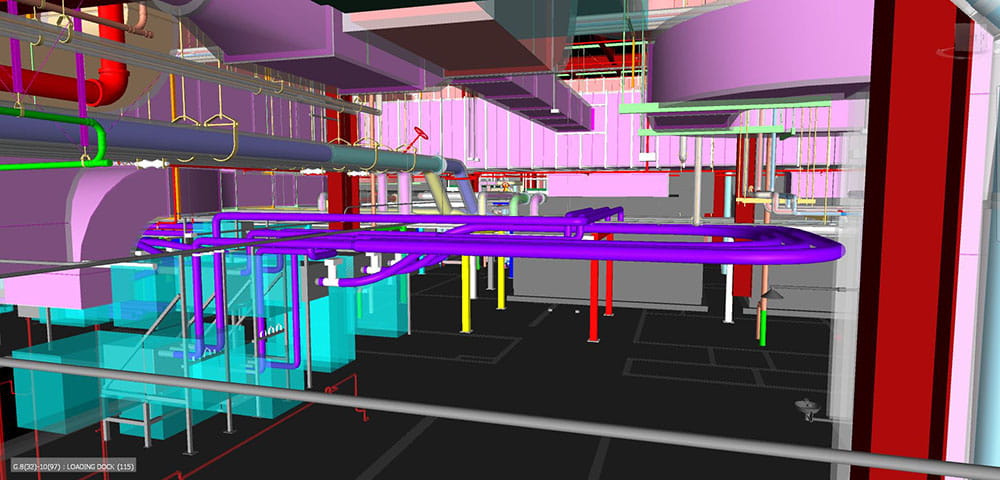 The hospital's skin is being carefully constructed in a city prone to high wind, flooding and at risk of earthquakes. It should be able to withstand 50 percent greater earthquake forces than expected, allowing doctors to care for patients through an event; withstand flooding two feet above expected flood level; and be impact-resistant, able to withstand the equivalent of an airborne, nine-pound two-by-four.
The building also has a skeleton in the form of the steel beams that support it, and lungs, Sion says. "Think of the air handlers in a building that cool and push air and draw air from outside much like our lungs, which breathe in and out and filter the air." 
You could even say it has nose hair — filters that clean the air before it moves to the air-handling system.
And no modern building is complete without its version of a brain. Just as our brains manage and regulate body functions, technology in the MUSC Shawn Jenkins Children's Hospital will monitor visitors, lighting controls, patient room activity and much more.
This is also a building with heart. Just as the human heart pumps blood to circulate throughout the body, the building has a pump that transports its version of blood — water — throughout the facility.
Finally, and maybe most importantly, the new hospital will have a soul. The MUSC Children's Health Chief of Clinical Services, Mark A. Scheurer, M.D., describes that feature. "The soul of this project is the families and team members who imagined and designed the new Shawn Jenkins Children's Hospital."