Meet Your Representative - Sarah Nusbaum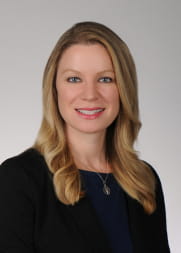 Sarah Nusbaum possesses a solid background in business development and marketing communications in the health care industry. Prior to joining MUSC Children's Health, Sarah represented MUSC Health Primary Care, managing marketing and outreach efforts that brought together physicians and the community they provide care for. This experience offered the opportunity to enrich her understanding of the health care market and elevate her perspective of individual needs and parameters of a physician's practice and patient population. Sarah has developed a strong sense of commitment to improve patient care by acting as an extension of the physicians she represents to build and improve relationships with referring providers who entrust their patients to MUSC specialists. Sarah has spent 20+ years in communications, patient experience, and service-related industries. She is looking forward to working with you to build a stronger, more effective relationship as – together – we bring the best in pediatric healthcare to Charleston. She is a graduate of Eastern Kentucky University with a Bachelor of Arts degree in Journalism with a special focus in Public Relations.
Sarah can be reached at 854-222-5534 or via email at nusbaums@musc.edu.