State Leadership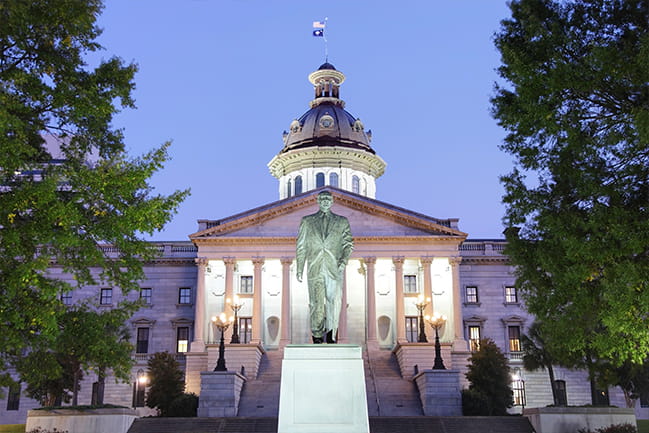 MUSC leaders 'ecstatic' about state funding for new children's hospital
Leaders at the Medical University of South Carolina are using the words "ecstatic" and "thrilled" following the governor's decision not to veto funding for key MUSC items in the state budget, including $25 million for the new MUSC Shawn Jenkins Children's Hospital.
MUSC President David Cole, M.D., said Governor Nikki Haley and the General Assembly showed health care leadership in approving the funding. The money for the children's hospital comes at a critical time, he said.
"The $25 million investment will allow us to continue to move forward with the planned construction of the MUSC Shawn Jenkins Children's Hospital. Now, with the combined support of private philanthropy, state support and HUD financing, we look forward to continuing this mission in this new facility." HUD is the U.S. Department of Housing and Urban Development.
The new children's hospital and women's pavilion is expected to open in 2019, replacing the current 28-year-old MUSC Children's Hospital. Cole said it will provide the best in specialized pediatric and maternal-fetal care.
"This occurs in collaboration with all of the pediatric care facilities and hospitals in the state," Cole said. "I am very appreciative of the steadfast legislative leadership that understands our mission and shares our vision to transform the health of our children as we move forward."
Through a combination of state funding and philanthropy, the university so far has secured almost $68 million for the new children's hospital and women's pavilion, a level that will help MUSC close on a federal loan and maintain the project's timeline. The state's commitment will likely spur additional philanthropic support for the project, said Jim Fisher, vice president for development and alumni affairs at MUSC.
"From a fundraising standpoint, this is tremendously exciting news," Fisher said. "The fact that the state legislature and governor came together to make this investment sends a powerful message that our children's hospital is an invaluable health care resource for the entire state. It validates what we've been sharing with the community since day one of this fundraising campaign, and it will be very helpful to us as we continue to raise money for this project."
Update: As of 2018, state funding now totals $35 million.