Annie's Story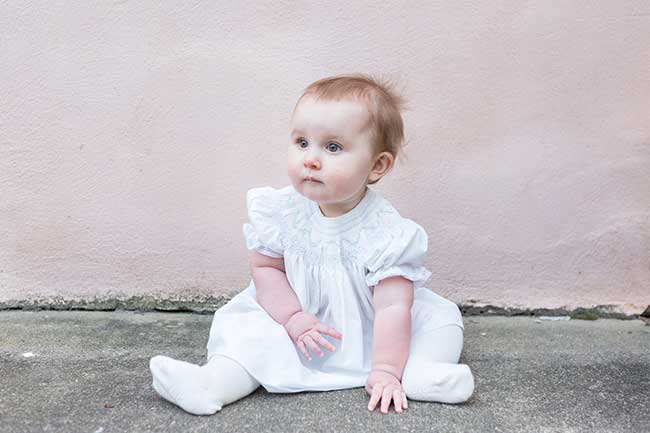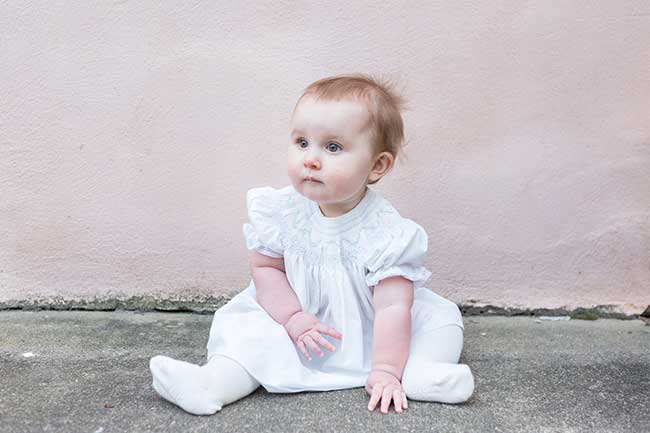 "Annie Grey was just stubbornly breech. At four months into the pregnancy, she never turned," said Kelly Hewitt, Annie's mother. 
Five months later her scheduled cesarean birth occurred in the comfort and safety of MUSC on December 9. Annie was born with developmental dysplasia of the hip. 
The incidence of developmental dysplasia of the hip is around one in 1,000 newborn babies. Risk factors for developmental dysplasia of the hip include the first born child, female gender, and breech position. Young Miss Hewitt had all of these risk factors. She also had bilateral developmental dysplasia with hip dislocations meaning that both sides were dislocated. 
Kelly, who is a former MUSC development officer, knew that while she and her husband were nervous and scared for what was ahead for Annie, she also knew she was in the very best place for Annie. Annie's care started immediately in the hospital with an exam by Dr. Robert Murphy, a pediatric orthopedic specialist who is board-certified in orthopedic surgery. 
"I was impressed with his credentials and remembered hearing that he was recruited to become part of the MUSC team, and there was great enthusiasm when he accepted," she said. 
Over the course of Annie's care, Kelly says Dr. Murphy became part of their family. "He genuinely cares about his patients," she said. "He always made sure I understood what was happening and took time to educate me on everything. I trusted him totally." 
Little Annie's journey was a continuous series of treatment with various casts and two surgeries. Each time her parents learned new ways to care for their tiny newborn. Annie wore three different versions of a three-quarter body cast over a period of six months along with a series of hip braces, requiring Kelly to learn new ways to feed and care for Annie. 
"The nurses were so helpful in showing me how to care for her," she said. "And now, I am so thrilled that she is not going to be in the big, awful cast." 
Kelly misses her MUSC family but is very grateful for the care her precious child has received. She's also excited about the new MUSC Shawn Jenkins Children's Hospital and Pearl Tourville Women's Pavilion and knows the welcome relief it will provide to children and families. 
Annie Grey's medical journey may not be over, but Kelly is optimistic about her future and values the great treatment she received.
Photo credit: Molly Jones