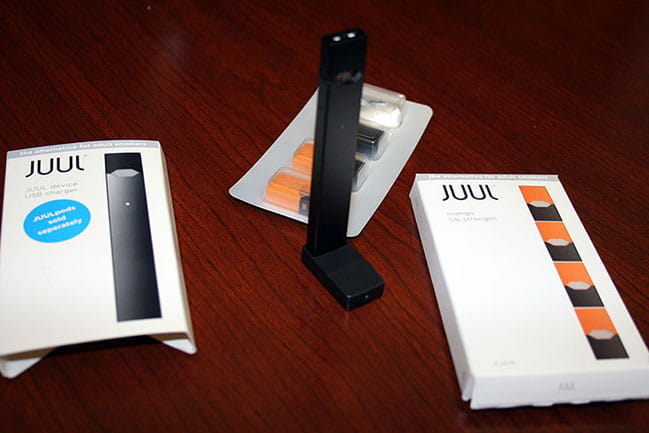 Matthew Carpenter is both fascinated and concerned. The tobacco and nicotine researcher, who's also a professor in the Department of Psychiatry and Behavioral Sciences at the Medical University of South Carolina, is holding a Juul.
"There are no buttons. There are no instructions. You just open the box and use it, then recharge it. It's more techie, more discreet, and that's why kids are drawn to this now."
The Juul, which looks like a flash drive and has been called "the iPhone of e-cigs," is the latest generation of electronic cigarette. The fourth generation, to be precise, Carpenter says. E-cigarettes have only been around in the U.S. for about a decade, but they've come a long way in a short time.
"I have a vape shop in town I know," Carpenter says. "I went there yesterday and started chatting. I told them who I am and what I do. I said, 'Tell me about Juul.' They said it is by far their most popular product. Eighteen-year-olds, as soon as they turn 18, they're coming in."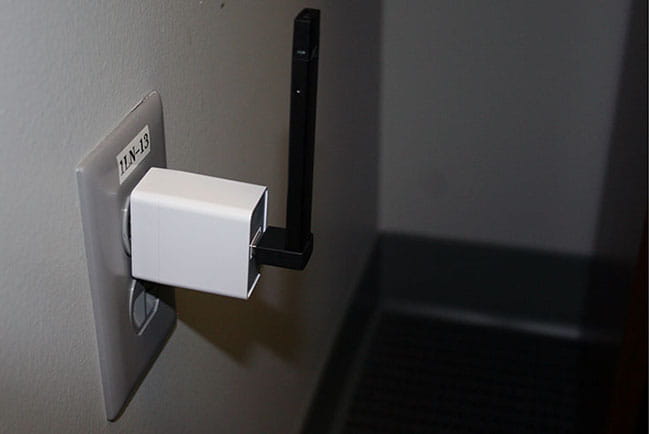 The Juul's popularity comes at a time when research shows that while cigarette smoking is down among middle and high school students, e-cigarette use is on the rise. "That's great for tobacco control but concerning for youth uptake of nicotine," Carpenter says.
YouTube has videos showing how to use and hide Juuls and other vaping products in school.
The company that makes Juul says on its website that the e-cigarette is aimed at eliminating the use of cigarettes by giving adults a good alternative, and it's "incredibly focused on combating underage use."
Carpenter knows how hard it can be to balance pros and cons in the hazy world of cigarettes and e-cigarettes, marketing and profit motives aside. He comes at it from a public health perspective, working with the MUSC Hollings Cancer Center to try to prevent health problems that can come from smoking.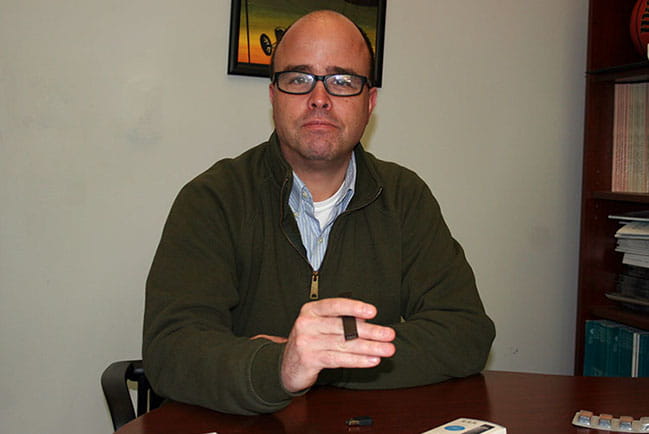 "If we compare e-cigarettes to smoking, e-cigarettes are safer. Smokers who switch are doing a good thing."
But he's not saying e-cigarettes are harmless. "There are traces of toxins in here. We don't know what 20 years of vaping does to you."
Carpenter has not done any research on Juuls yet, but he has been studying the effects of earlier generations of e-cigarettes on adult smokers. He's about to launch a large national study involving about 660 people that's funded by the National Cancer Institute.
It will build on a smaller study that suggested e-cigarettes helped smokers cut back on traditional cigarettes and made it more likely that they'd try to quit smoking. "We were among the first randomized studies in the U.S.," Carpenter says.
In a randomized study, people are divided by chance into groups to compare the effects of different treatments. Researchers can't do a randomized study of e-cigarettes involving young people because it would be unethical to give nonsmokers one of these products.
But that doesn't mean Carpenter hasn't been thinking about the impact of e-cigarettes on teenagers and young adults. "The question is, what will happen in the future? Will they start with e-cigarettes and advance to regular cigarettes? It could be a gateway. Nicotine is highly addictive, and for nicotine delivery, there is nothing like a cigarette."
In the meantime, he'll keep an eye on what's next in the quickly evolving category of e-cigarettes. "The main struggle here is to keep up," he says. "The products are evolving faster than the science can understand them."
About the Author