Infection Control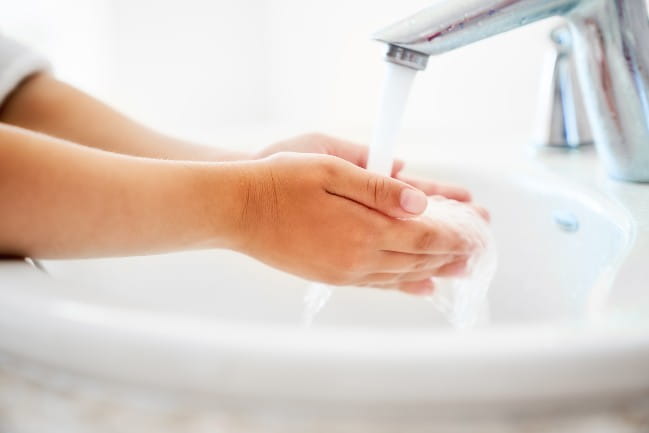 Hand Washing
The most common method of spreading germs is through hand contact. So hand washing is the #1 way to prevent infections. All care team members are required to wash their hands or use sanitizing gel when going in and out of a patient room.
If you do not see care team members washing their hands as they enter your room, please speak up and ask them to wash their hands. Also, please make sure you and your family (and visitors) wash your hands to help to prevent the spread of germs.
Family or Visitor Illness
To protect your child, yourself, other patients, and care team members from germs that spread, we ask that:
Any visitor or family member who is sick with a cold, cough, or flu-like symptoms please not come to the hospital.
Any visitor or family member who has been exposed to a contagious disease, like chickenpox or measles, talk with the patient's nurse before coming to visit.
In order to stop the spread of illnesses, like seasonal flu, visiting may sometimes be limited by hospital leaders. You will be notified if this happens.
Isolation Precautions
Certain illnesses that require a patient to be placed under isolation precautions may also require anyone visiting to put on a gown, mask, or gloves before going into the room. Please stop and look at the iPad sign outside the patient's room for any isolation precautions. Always wash hands well after taking off a gown, mask, or gloves as you leave the room. This lessens the chance of spreading germs.