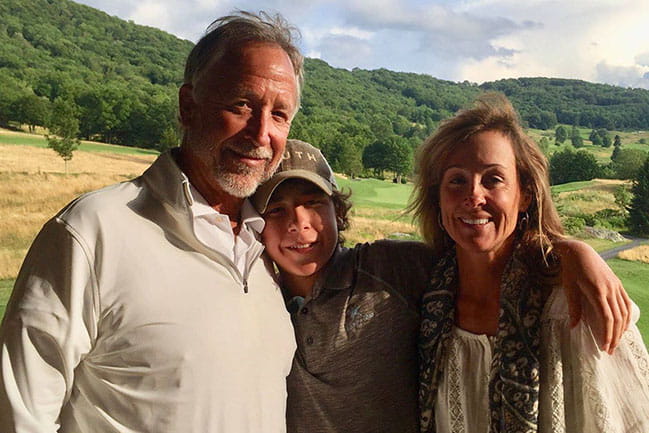 A local man presented his wife with a gift that will transform generations of lives throughout South Carolina by providing world-class care for critical-needs babies.
David Stone chose to honor his wife, Laura, by making a gift to name the neonatal intensive care floor at the MUSC Shawn Jenkins Children's Hospital, scheduled to open in 2019. He presented the gift in a wrapped frame.
"It's going to be the most state-of-the-art children's hospital in the country," Laura Stone said after a recent tour of the construction site. "To be on the ground floor of that is huge."
"After an awesome tour, I feel honored that we're able to give and be a part of this," David Stone added.
The MUSC Children's Hospital opened in 1987. It has South Carolina's only pediatric burn center, solid-organ and bone marrow transplant programs, a Level I trauma center and a rheumatology program. It's also a provider of heart surgery and interventional heart catheterization for children. But it faces some constraints because there's a limited amount of space.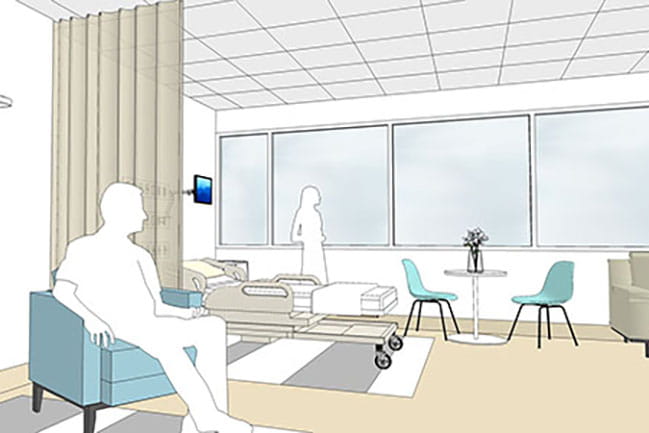 The new MUSC Shawn Jenkins Children's Hospital, located at the corner of Calhoun Street and Courtenay Drive, will change that. The NICU, which serves some of the most fragile babies in the Lowcountry and beyond, accounts for 82 of the new hospital's 250 beds. The NICU floor will consist of mostly private rooms, plus rooms designed to accommodate twins, triplets and other multiple births. The MUSC Shawn Jenkins Children's Hospital will be among only a few facilities in the country to offer couplet-care rooms, where newborns and mothers can recover together in an intensive-care setting.
MUSC President David Cole said the Stones' gift will be transformative. "This NICU will broaden the scope of intensive care to include not only the newborn, but also the entire family. Family-centered care is central to the design of this entire hospital, and the Stones' gift is helping us bring that dimension to the intensive care setting." 
The Stones' gift brings the total amount raised in the six-year campaign for the MUSC Shawn Jenkins Children's Hospital to $129.4 million. The campaign launched in 2014 to fund both the structure itself and the programs within its walls. This gift to name the NICU marks completion of the first of several program-related floors and units for which MUSC seeks naming opportunities, including the heart and cancer floors, the emergency department and more. The campaign ends on June 30, 2020.
"We are humbled and overwhelmed by the generosity of our community, and we hear our stakeholders loud and clear; they want the best care for the children of South Carolina," said MUSC Vice President for Development and Alumni Affairs Jim Fisher. "As we move into the final two years of our campaign, we have the capacity to focus on building the most advanced clinical areas for kids in need of specialized care for heart conditions, cancer, emergency medicine and more. Our work now moves into the phase where we really can imagine what's possible."