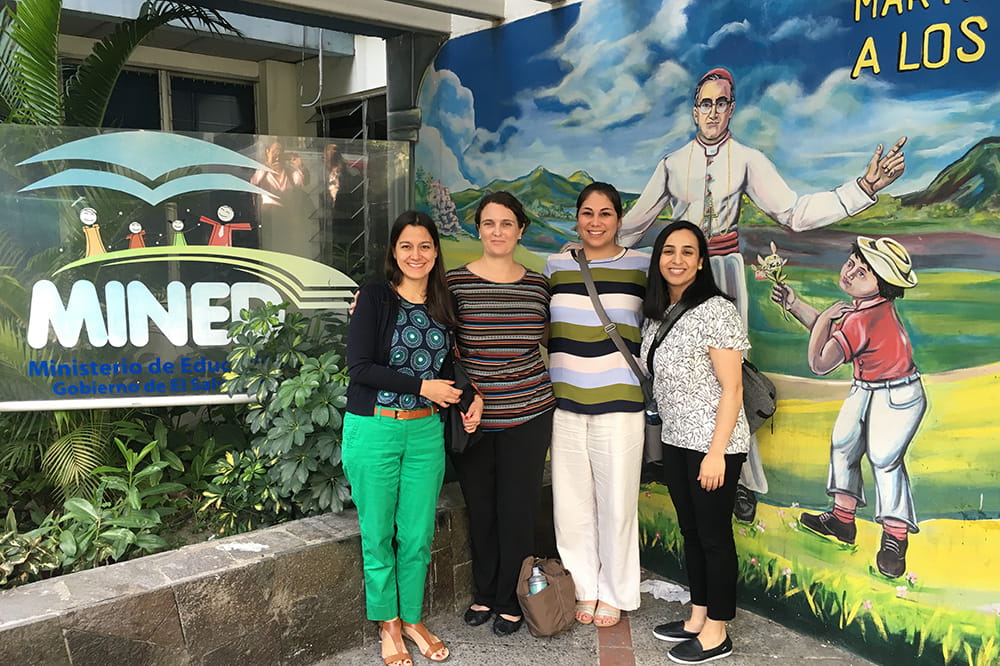 MUSC is bringing its mental health expertise to El Salvador. 
A team from the Department of Psychiatry and Behavioral Sciences at MUSC is working on an open pilot trial introducing trauma-focused cognitive behavioral therapy (TF-CBT) for children in the San Salvador region. 
Regan Stewart, Ph.D., is the project director for Supporting Trauma Treatment and Resiliency Services (STARR)-El Salvador, which is funded by the U.S. Agency for International Development and implemented by Creative Associates International, a global development organization. She is working with Rosaura Orengo-Aguayo, Ph.D., and Michael de Arellano, Ph.D., project co-directors. 
The three-pronged project will implement an open-pilot feasibility trial of TF-CBT, offer  trauma-informed systems curriculum and a self-care curriculum for victim service agencies, and conduct schoolwide mental health screenings. 
Stewart said they developed the plan after traveling to El Salvador and meeting with community partners and victim service agencies to determine the type of assistance they wanted. 
They found that, in addition to training on TF-CBT, the local therapists needed a self-care curriculum. 
"There is a great deal of general community violence that these providers are exposed to. So one of the things we are noticing is the importance of building in a self-care component, even within teaching the providers how to provide TF-CBT, because it was bringing up their own traumatic events," she said.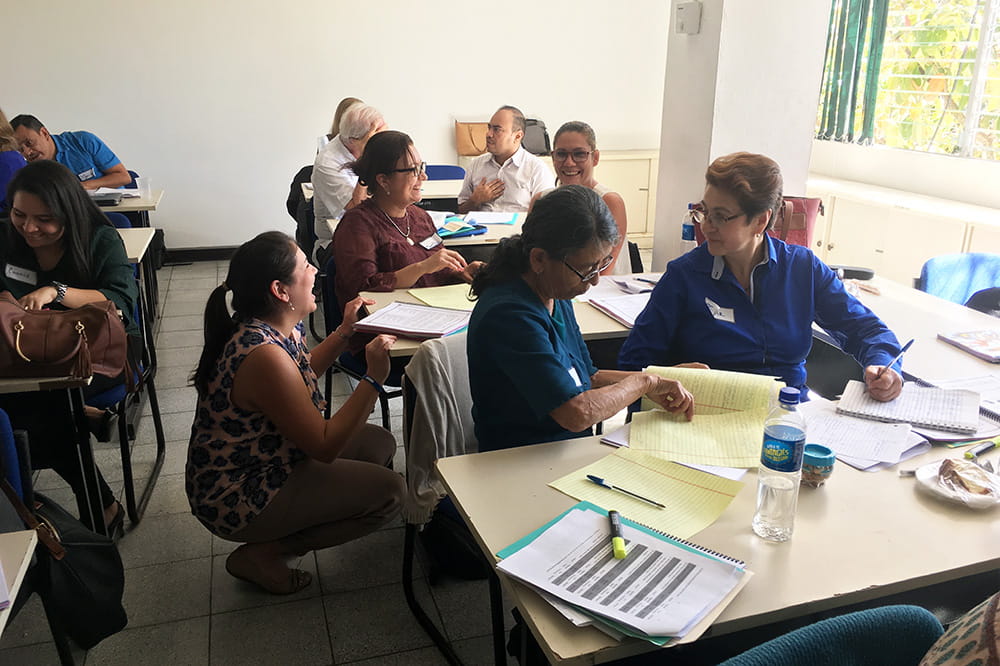 The Salvadoran organization FUNPRES has 16 therapists learning TF-CBT. The therapists are based in five schools and one community clinic. Stewart said the Ministry of Education selected the schools that officials thought most needed this intervention.
The MUSC group will also teach a sort of "Trauma 101" to help people working in the five schools and the clinic – whether they're front desk staff, janitors, administrative staff or teachers – to recognize when children are showing signs of trauma. 
Trauma-focused cognitive behavioral therapy is a gold standard trauma treatment for children and adolescents, Stewart said. It's been tested in randomized trials throughout the world and can be used with children who have experienced a range of traumatic events, whether physical or sexual abuse, witnessing a murder, community violence or even being in a bad car crash – anything where the child feels his or her life or safety is at risk. 
But some of the traumas of Salvadoran children are likely to be different than those of most American children. Although they haven't yet started the TF-CBT with children, the Salvadoran therapists said they expect to be treating the aftermaths of kidnappings and murder with many of the children, traumas that may be less frequent for therapists in the United States, Stewart said. 
The MUSC team has also had to make some cultural adjustments to the treatment method. For example, in a relaxation exercise for small children, the children are usually told to tense all their muscles like uncooked spaghetti and then relax them like cooked spaghetti. Since the Salvadoran children don't eat as much spaghetti as their American counterparts, the team changed the exercise to use a hard tortilla/soft tortilla visualization.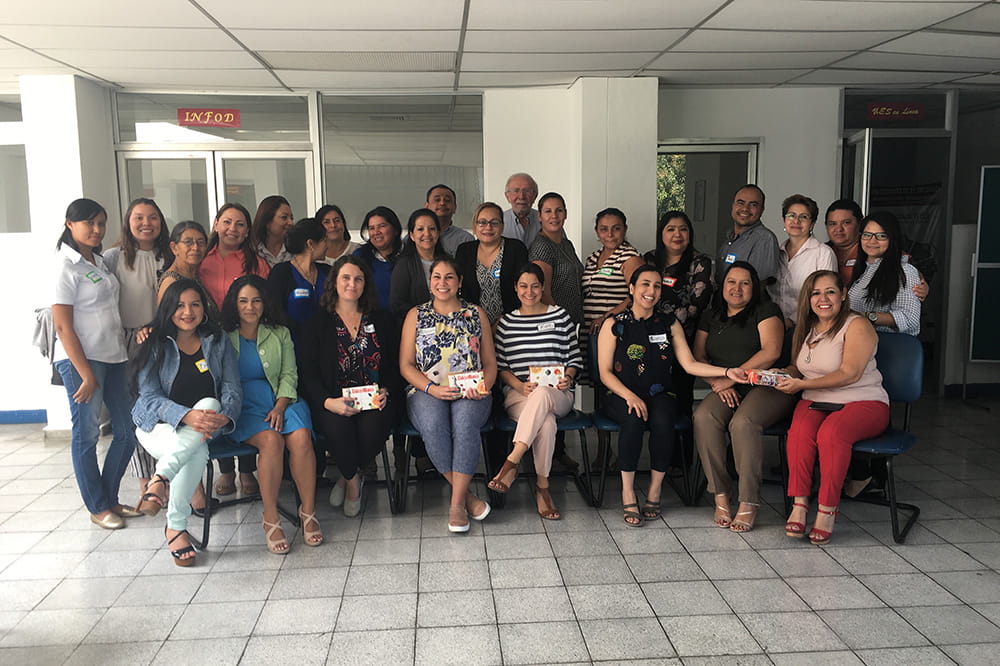 The final aspect of the pilot project is the schoolwide mental health screening. This isn't meant to identify specific students in need of help but rather to get baseline information on the percentage of students struggling with post-traumatic stress disorder, anxiety and depression, Stewart said.  
Funding for the project ends in October, so Stewart is already working with Creative Associates International and U.S. AID on a new proposal. Ideally, she said, the next phase would be a randomized control trial of TF-CBT in El Salvador. 
The MUSC project directors – all of whom are bilingual – hold weekly Skype calls with the Salvadoran team to check on its progress and for the Salvadoran team to share what's working and what isn't. The MUSC team will return to El Salvador in May and again in August to continue the trainings.
Happening on Facebook
Latest Tweets
Tweets by MUSCatalystNews
Suggest a Story
Have an idea for MUSC Catalyst News? Contact our editorial team and let us know.