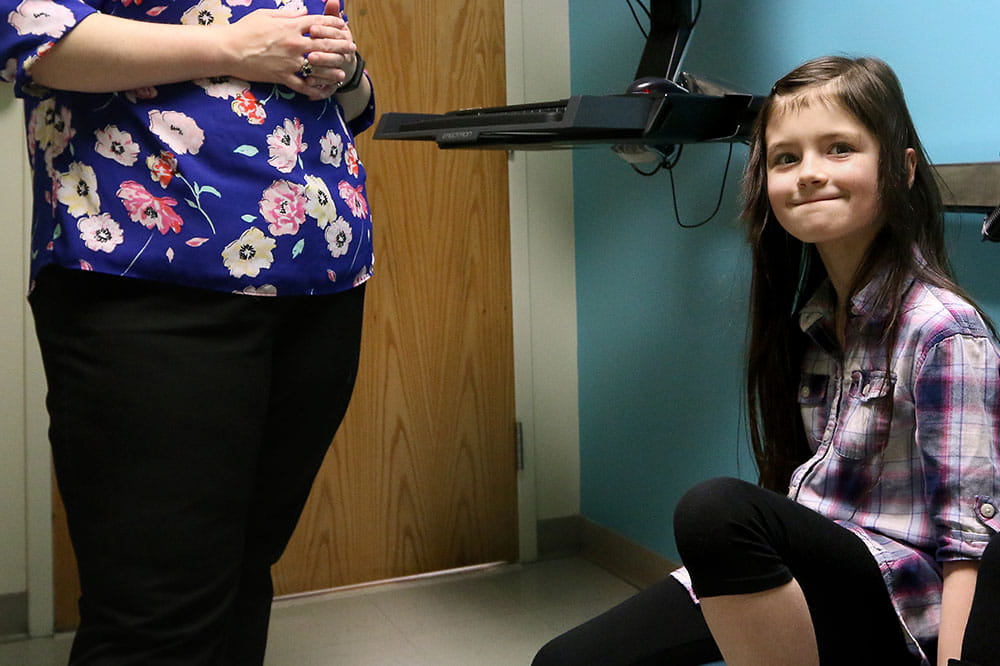 An 8-year-old Myrtle Beach girl born with extra fluid in and around her brain is showing she got an extra dose of something else, too: enthusiasm.
"I have to raise awareness about hydrocephalus, which I have," says Brooklynn Reiter.
The second grader whose parents once feared she'd never walk is now not only a cheerleader who loves art, reading and science classes at Forestbrook Elementary School but also a national ambassador for the Pediatric Hydrocephalus Foundation.
"She's always happy," says Brooklynn's mother, Kristen Reiter. "She has a great imagination."
This summer, the Reiters will travel to Washington, D.C., where Brooklynn will speak with members of Congress about hydrocephalus. "You have to warn people about something they might not know about," Brooklynn says.
About one in 1,000 babies is born with hydrocephalus. There's no cure, and surgery is the only effective treatment. Brooklynn has had eight operations, starting when she was just 3 days old.
Her mother remembers the moment she found out about Brooklynn's condition. She was about 20 weeks pregnant and had just had an ultrasound, which is a scan that shows how the fetus is doing.
"I knew something was wrong. They said, 'Hold on. The doctor needs to talk to you.' Everything the doctor said to me went in one ear and out the other. I knew whatever she was saying wasn't good, so I blocked it out."
Reiter's doctor sent her to MUSC Health in Charleston, which has doctors and nurses who specialize in taking care of mothers and babies during and after complicated pregnancies. That includes neurosurgeon Libby Infinger.  
"This is obviously very frightening for the parents," Infinger says. "We meet with them early so they can get to know the team that will be caring for the baby. We have such good treatment for hydrocephalus these days. Prompt evaluation and intervention let kids grow up and lead very active and productive lives." 
The Reiters also connected with other families with children who have hydrocephalus. "We heard their stories about their children and what they've been through. It's not all that bad."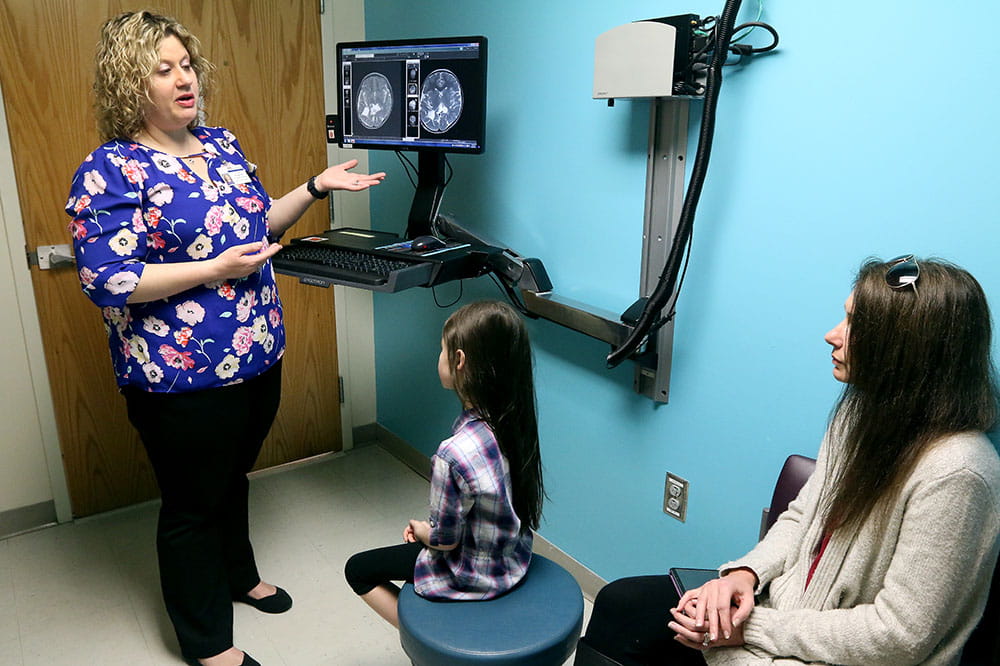 Brooklynn spent her first days of life in the Neonatal Intensive Care Unit at MUSC Children's Health and returned for surgery several times over the next couple of years. Doctors put in a shunt, a tube that draws fluid off the brain and sends it to the stomach. She also had to have surgery on her eyes, her mother says. "There was so much pressure from the fluid buildup when she was little that it hurt the nerves behind her eyes."
Hydrocephalus also had an effect on Brooklynn's development. "When she was little, she had some issues," her mom says. "She had to have physical therapy and occupational therapy. She didn't walk till she was over 2 years old. That was kind of a scary time."
But Brooklynn has gone on to show just how well a person with hydrocephalus can do. While she still needs to visit MUSC Children's Health once a year to make sure she's not having any more developmental problems, she's mostly focused on other things – like movies. "My favorite movie is Wreck-It Ralph 2."
And like a lot of kids, Brooklynn loves video games. "I usually go play on my Nintendo and my iPad when I get home from school."
She's looking forward to her August trip to Washington. "I have to give a speech about hydrocephalus."
That shouldn't be any problem for a girl who loves to talk, according to her mother. "I know she'll do great."
Infinger agrees. "She's been through a great deal, but you would never know it by looking at her. Brooklynn is poised, she communicates well, and has great insight to her condition. She'll do a great job of educating others about hydrocephalus and show our nation's leaders what a full and meaningful life one can have while living with hydrocephalus when it is recognized early and treated."
Suggest a Story
Have an idea for MUSC Catalyst News? Contact our editorial team and let us know.