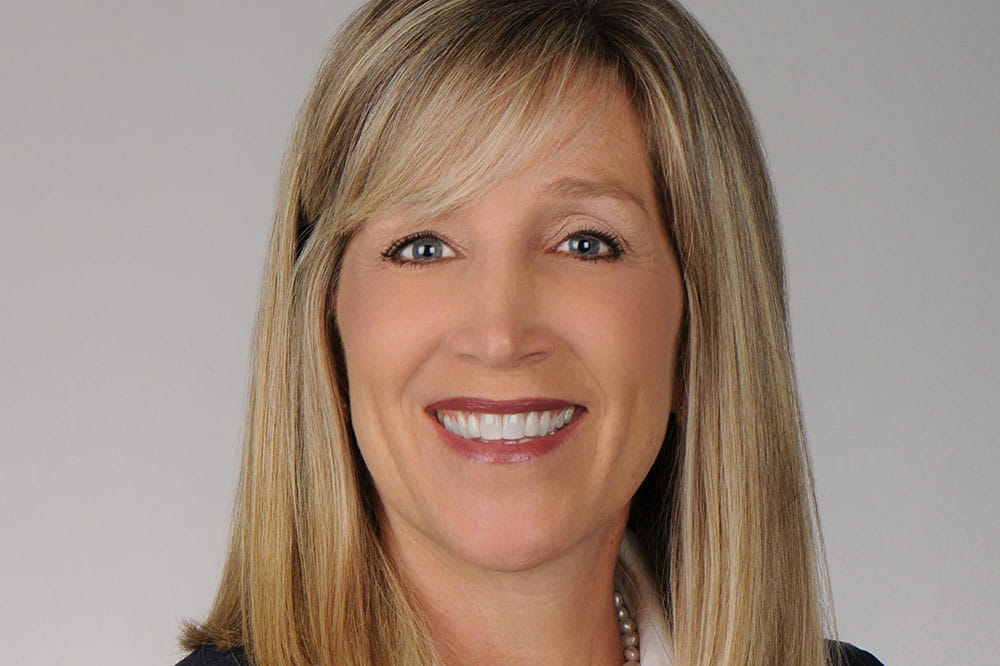 Caroline DeLongchamps, manager of Patient- and Family-Centered Care for MUSC Health, will address MUSC's 2019 graduating class during commencement ceremonies on May 18. Approximately 634 candidates are expected to receive their degrees from MUSC's six colleges: Dental Medicine, Graduate Studies, Health Professions, Medicine, Nursing and Pharmacy.
A 1992 graduate of the College of Charleston, DeLongchamps is a wife and mother of three boys. Her youngest son, Sam DeLongchamps, was a pediatric trauma patient in 2005, and during his time as a patient at MUSC, the family learned many lessons — both joyful and difficult. Following the accident, DeLongchamps said she became a volunteer in the Children's Hospital in order "to pay it forward." In 2010, she became an employee, covering the Children's Hospital intensive care units as a guest services representative.
DeLongchamps is recognized for her gifts of humanity and facilitating partnerships. She teaches patient- and family-centered care to the MUSC family by promoting respect, dignity, participation and information sharing among patients, families and care team members. She has collaborated with the MUSC Office of Humanities, leading workshops and helping patients and family members write their health care stories in such a way that inspires, motivates and educates students, faculty and the care team. These stories, she said, help forge partnerships that will benefit patients and lead to better outcomes while enhancing the patient and family's experience.
Thanks to her personal experience and heartfelt endeavors, she has transformed patient- and family-centered care at MUSC. Workshop participants have become what she refers to as "family faculty" and serve as guest lecturers in MUSC classrooms to educate students about the importance of partnerships, communication and empathy that promote the idea of involving patients and family members in decisions about their care.
DeLongchamps' passion and leadership have helped health care providers collaborate with patients and families in the areas of policy and program development, implementation and evaluation, health care facility design and professional education.
DeLongchamps created the Patient- and Family Centered Care Steering Committee, leads recruiting and orienting efforts for members who serve on MUSC Health's five Patient and Family Advisory Councils and teaches patient- and family-centered care both at MUSC and nationally. She has been involved in the clinical design of the MUSC Shawn Jenkins Children's Hospital and Pearl Tourville Women's Pavilion. Most importantly, she and her volunteers have facilitated the involvement of many more families in the design and planning for this new building and other MUSC facilities. In 2014, she was named a Health Care Hero — Health Care Professional by the Charleston Regional Business Journal. She is a recipient of the South Carolina Hospital Association's 2015 Lewis W. Blackman Patient Advocate Award and a pillar award winner in Quality & Safety at MUSC Health.
At MUSC's commencement, DeLongchamps will receive a Doctorate of Humane Letters. She will speak to the graduating student body and guests about what she learned through her son's life-changing injury — an injury that led to a life-changing career for her.
Suggest a Story
Have an idea for MUSC Catalyst News? Contact our editorial team and let us know.
About the Author