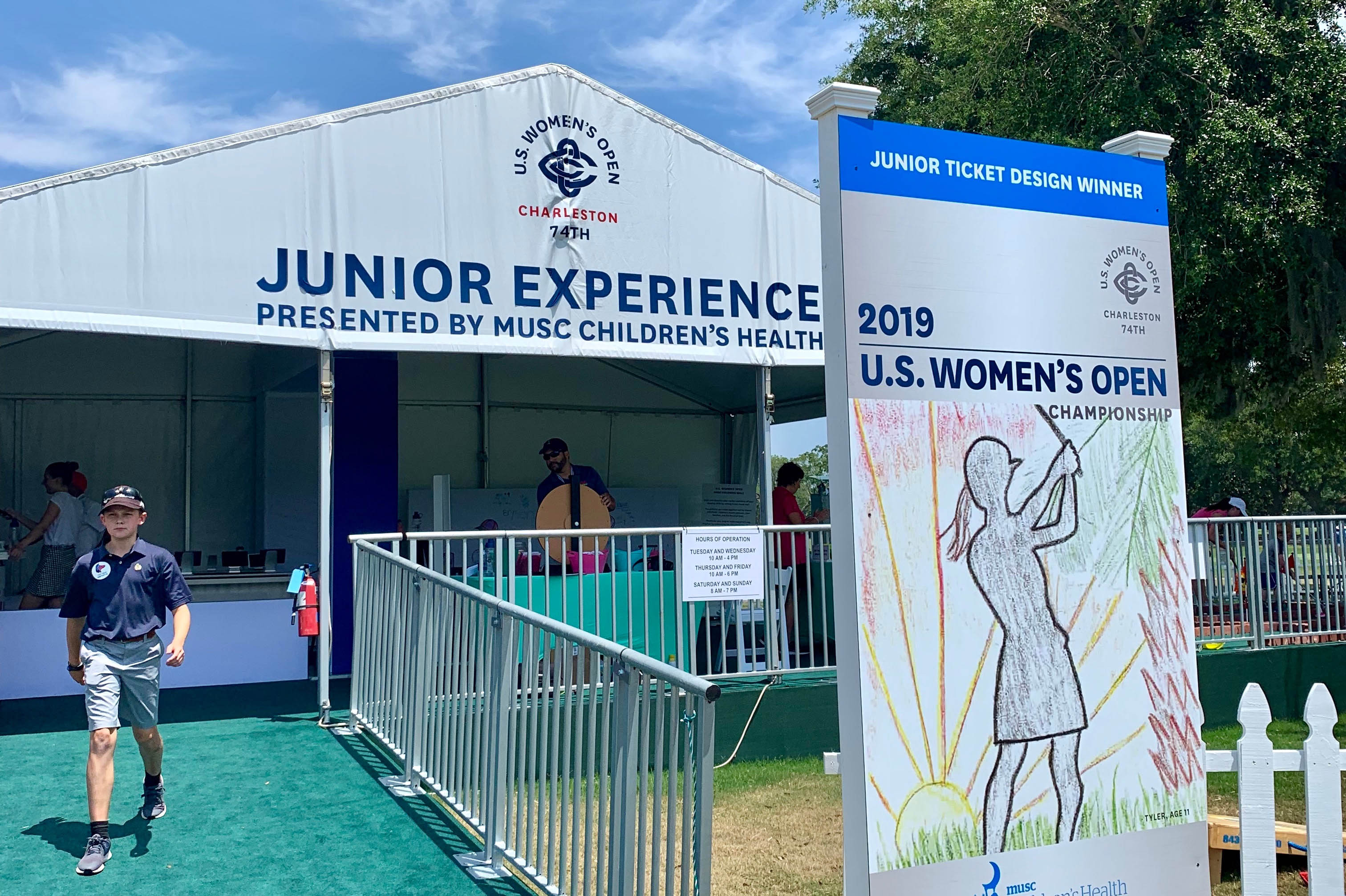 As Lexi Thompson – one of the pretournament favorites to take home the $1 million winner's share at the U.S. Women's Open Golf Championship at the Country Club of Charleston this weekend – putts for birdie on the ninth green, David French, M.D., who is sitting no more than a chip shot away, couldn't care less.
It's not that he isn't into sports; he's just not there to watch the golf. As one of MUSC Health's many physicians and nurses working the tournament, his attention is focused instead on two gentlemen suffering from mild dehydration. 
"There's no rush to get back out there, guys," he says. "Take your time and rest."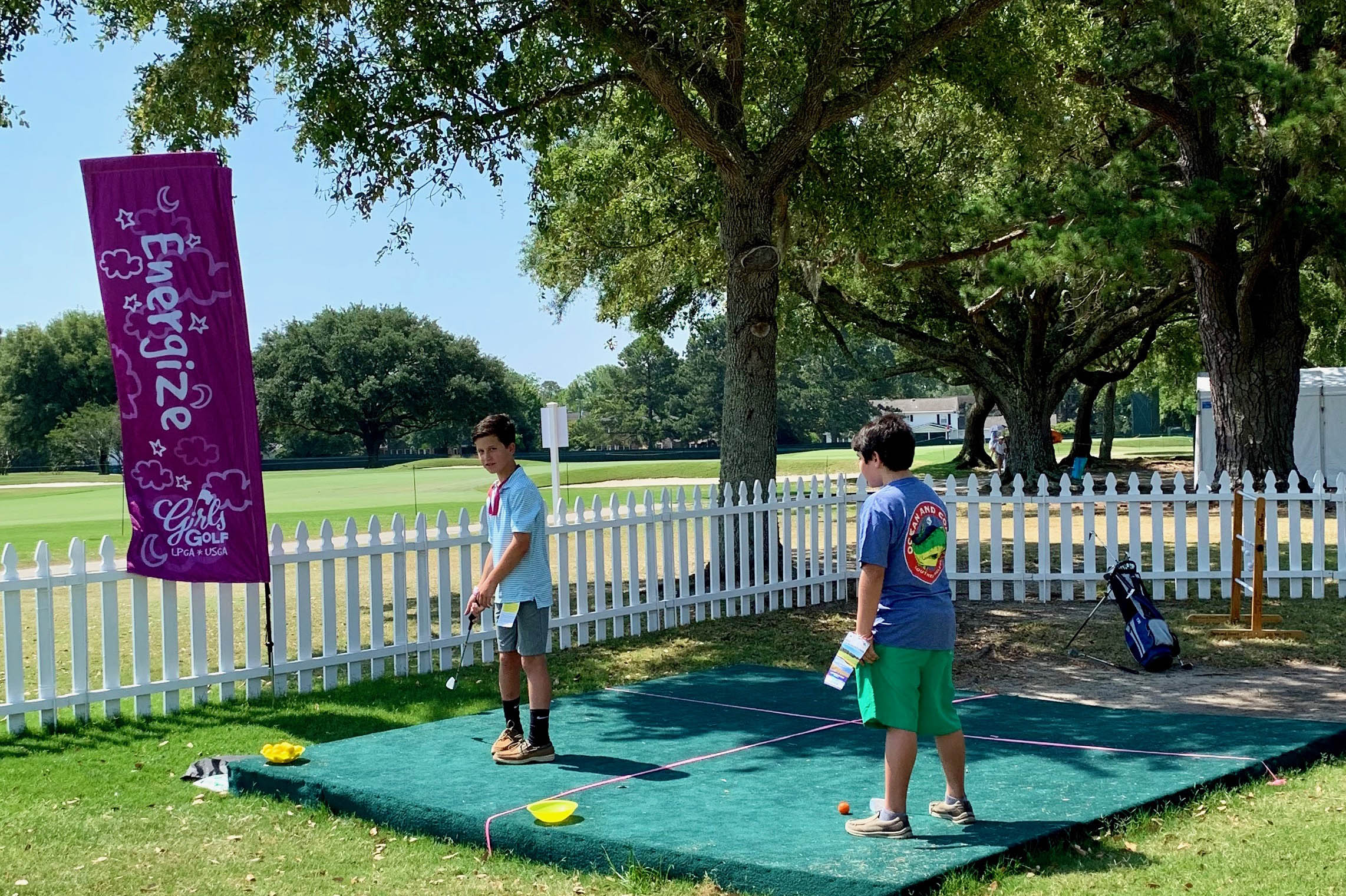 For one of the United States Golf Association's biggest events of the year, MUSC Health has partnered up to provide medical care as well as support initiatives geared toward children for the U.S. Women's Open.
As long as there is golf being played, and even after the last putt drops, MUSC Health will be there to provide on-site medical services to all the fans and more than 2,500 volunteers. 
"Basically, we're here to be like people's mothers," French says with a laugh. 
Though people occasionally come to the tent with more serious conditions, he explains, the majority of what they treat is dehydration and heat-related conditions. Their message to all who enter the tent is the same: Remember to hydrate and use lots of sunscreen.
"It's just basic stuff," Kelsie Goodwin, R.N., says. "But it's good to remind folks because sometimes they forget to take care of themselves."
With temperatures this weekend forecast to be in the lower 90s with heat indices near 100 degrees, French expects he and his colleagues will be pretty busy.
"I think as it gets later in the day, you'll see more and more people making appearances in here," he says.
On this sweltering Thursday afternoon, French and Goodwin are working alongside Marissa O'Brien, R.N., during their shift at the USGA tournament, which is expected to draw tens of thousands of people over the course of the four days. MUSC Health volunteers work two seven-hour shifts, manning one of two medical tents on the course –  one behind No. 9 green and the other to the right of No. 16 fairway. As an added bonus, next to the medical tent on No. 16 sits the MUSC Health Children's Pavilion, featuring fun games like cornhole, ladder golf, even a miniature golf course.
"It's just a great way to escape the heat and keep the kids entertained," said Jane Krause, who had brought her two daughters out to the tournament.
The pavilion, which is free of charge, will be open to all attendees until 6 p.m. Friday and 7 p.m. on the weekend.
French – who has done this type of work at other golf tournaments, NFL games, even marathons – says he just loves being around sports, even if he doesn't get to really watch them.
"A change of scenery is always nice," he says, then adds with a laugh: "But I don't think I'm going to be seeing much golf."
Tickets to the U.S. Women's Open – which can be seen on Fox this weekend – are still available, and children under 18 get into the tournament free with a ticketed adult.