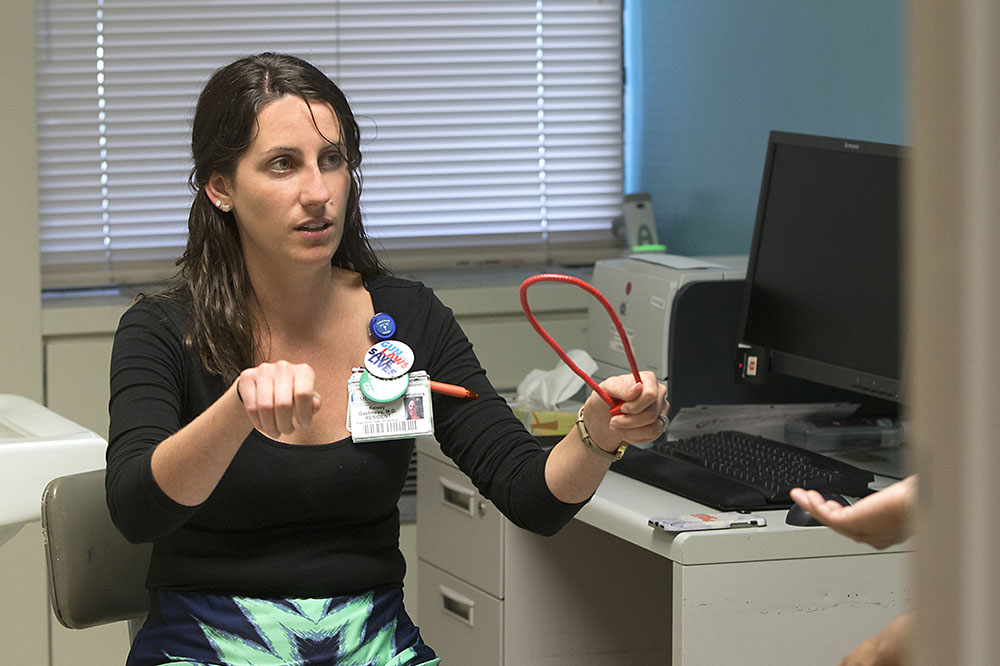 On this Asking Saves Kids Day, the American Academy of Pediatrics and the Brady Center to Prevent Gun Violence are asking moms and dads to do something that may feel awkward but could be really important. Before a child goes to someone else's home, ask if there are unlocked guns in the house.
"When you send your kid to a playdate, you usually don't do it blindly. You say, 'Little Johnny has a peanut allergy so please make sure he doesn't have any peanuts. If you go to the beach, he doesn't know how to swim. If he's on a bike please make sure he wears a helmet.' This can be part of that conversation," says Kelsey Gastineau, a pediatrics resident at MUSC Children's Health.
The American Academy of Pediatrics estimates more than one and a half million kids in this country live in a home with a loaded, unlocked gun. It reports that thousands are injured or killed every year because of it.
Earlier this month, a 6-year-old North Charleston girl was killed in an accidental shooting. While it's not clear how it happened, police have said the shooter may have been another child.
Asking people if they have unlocked guns before a child visits is not a loaded question, Gastineau says. "It's a safety discussion."
She's leading an effort at MUSC Children's Health to get more doctors to ask parents and kids about guns in the home, how they're stored, whether they're locked and whether they're loaded.
Since the program launched last July, the percentage of MUSC Health pediatrics residents who discuss gun safety with parents and kids has soared. They've also started giving out free gun locks to parents who want them. The locks come from the Be SMART campaign, a nonprofit group that pushes for safe gun storage.
Gastineau says she hasn't had any pushback from parents. "I've never had anybody offended. The response is usually pretty open, and a lot of, 'Gosh no, I don't have any guns in my home.' Or, 'Yeah, we do.'"
Parents shouldn't be afraid to ask about something that could affect their kids' safety either, Gastineau says. "Normalize the conversation. Add it into your well-programmed safety discussion and know that being a parent is already awkward. You're well-versed in awkward conversations. Knowing it's going to keep your kid safe at the end of the day is all that matters."
Suggest a Story
Have an idea for MUSC Catalyst News? Contact our editorial team and let us know.
About the Author