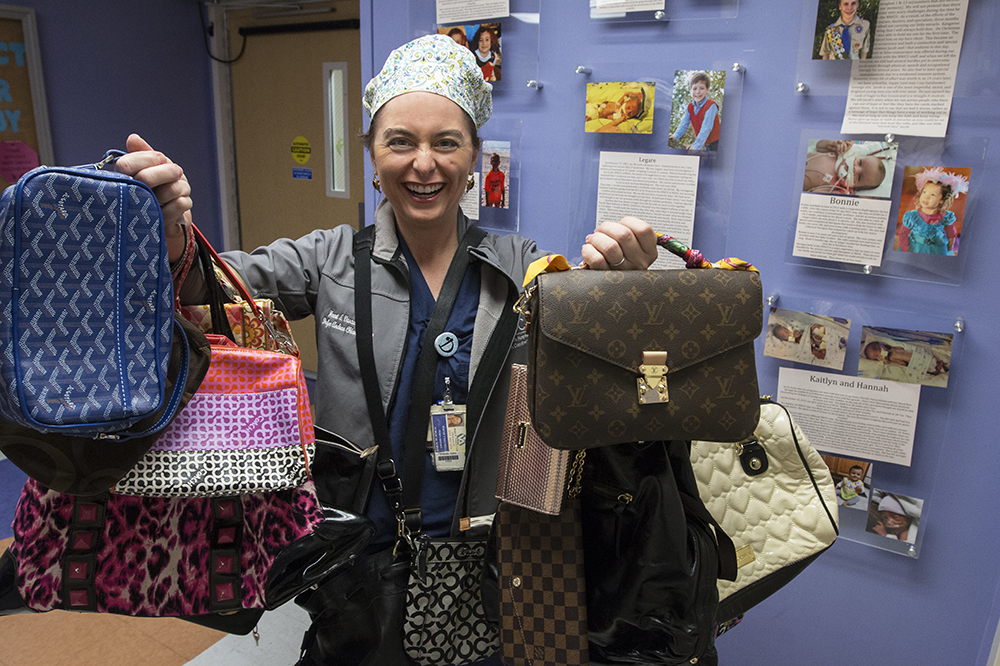 Purses for Preemies is back. 
The occasional fundraiser that supports the MUSC Children's Hospital neonatal intensive care unit by selling gently used name-brand purses will be held Nov. 21 during the Holiday Market on the Charleston Medical District Greenway.

Perfusionist Dafne Chianella, who is pursuing a Master of Public Health degree, is spearheading the effort as part of her community engagement project, focused on the topic of premature births. November is National Prematurity Awareness Month and, unfortunately, South Carolina's record on this issue is poor.

The March of Dimes recently released a national report card on prematurity, and South Carolina earned a grade of D-minus. South Carolina's preterm birth rate had been slowly declining between 2008 and 2014, when it reached a low of 10.8 percent of births, but has since been inching upward, reaching 11.3 percent of births in 2018.

African American women are more at risk of delivering prematurely – 14.8 percent of African American babies in South Carolina were born prematurely between 2015 and 2017, the March of Dimes reports.

Chianella decided to focus on premature births for her class project because it's related to her day job. Perfusionists run heart-lung machines during surgery, and Chianella works with both pediatric and adult patients.

"I would like to do something that will affect my patients, and a lot of our cardiac babies are premature," she said.

She's been overwhelmed by the donations so far.

"It's already taken over a bedroom. My spare bedroom is just overflowing with purses," she said.

The selection runs the gamut from authentic Gucci, Kate Spade and Coach handbags to many other designer brands. Purses can be donated through Nov. 15 and dropped off at the University Hospital Volunteer Office on the first floor.

Chianella has set a goal of raising $1,000, which she thinks she will meet. She is partnering with the March of Dimes and Charleston Junior Woman's Club to handle the financial aspects of the fundraiser. Shoppers will be able to use cash, credit card, Venmo or PayPal to purchase handbags. 

If the Holiday Market is rained out, Chianella will move the sale to the Portico outside the library.
Happening on Facebook
Latest Tweets
Tweets by MUSCatalystNews
Suggest a Story
Have an idea for MUSC Catalyst News? Contact our editorial team and let us know.