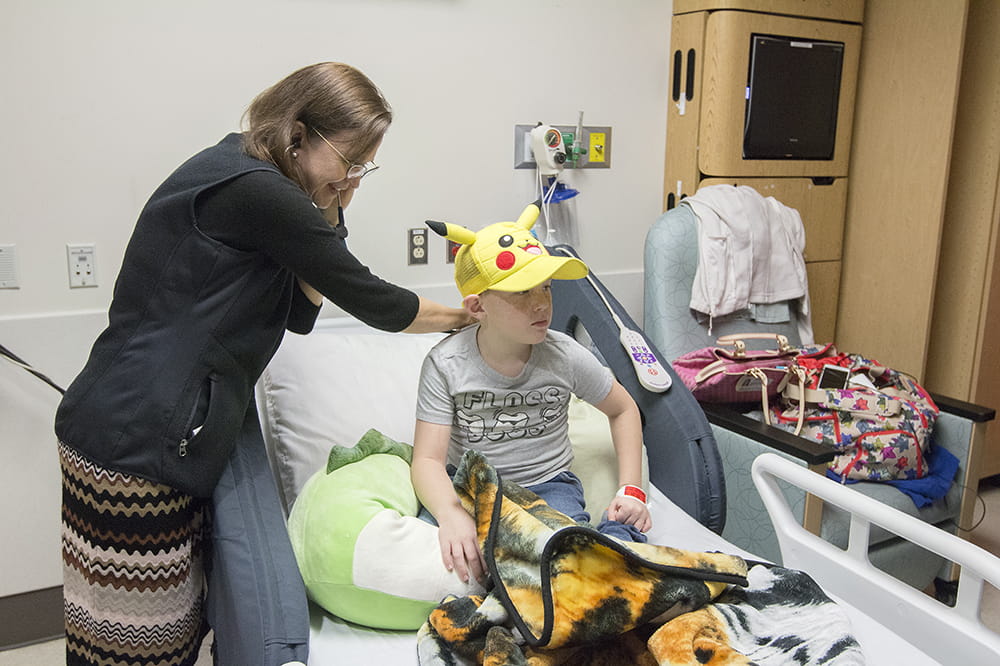 Five MUSC Children's Health doctors are among the first board-certified pediatric hospital medicine physicians in the nation. 
Pediatric hospital medicine is the newest subspecialty of the American Board of Pediatrics. The board approved its creation in 2016 and administered the first board-certification test last November.

Though this is the first official recognition of the subspecialty, the field has been developing for a couple of decades, said Ron Teufel, M.D., director of Pediatric Hospital Medicine at MUSC Children's Health. He was hired as MUSC's first pediatric hospitalist in 2005 and is one of the five who is now board certified.

Pediatric hospitalists care for most of the children admitted to the Children's Hospital, whether they're otherwise healthy children dealing with a bout of pneumonia or dehydration or children with chronic illnesses who see multiple specialists.

"We're the ones who are able to be here all the time," explained Annie Lintzenich Andrews, M.D., who also passed the board exam. "The subspecialists are all around the region now, seeing patients in their outpatient clinics as well as the hospital, so we supervise the team of residents and students who are caring for those patients every minute of the day. We act as the coordinators of their care in conjunction with the subspecialists, and act as the primary point of contact for the nurses who are at the bedside."

Hospital medicine has been at the forefront of quality improvements and family- and patient-centered care, Teufel said. For example, family-centered rounding, a process that involves medical teams partnering with patient families in daily medical care decision-making, has been shown to have numerous benefits for the patient including improving the safety of inpatient medical care.

"How is it best to round with patients? Family-centered rounds. The majority of that literature came from hospital medicine. We've also worked a lot with concepts such as shared decision-making. This concept can guide care decisions when there's more than one reasonable care plan for a child. How do you work through that? You do shared decision-making with families," Teufel said.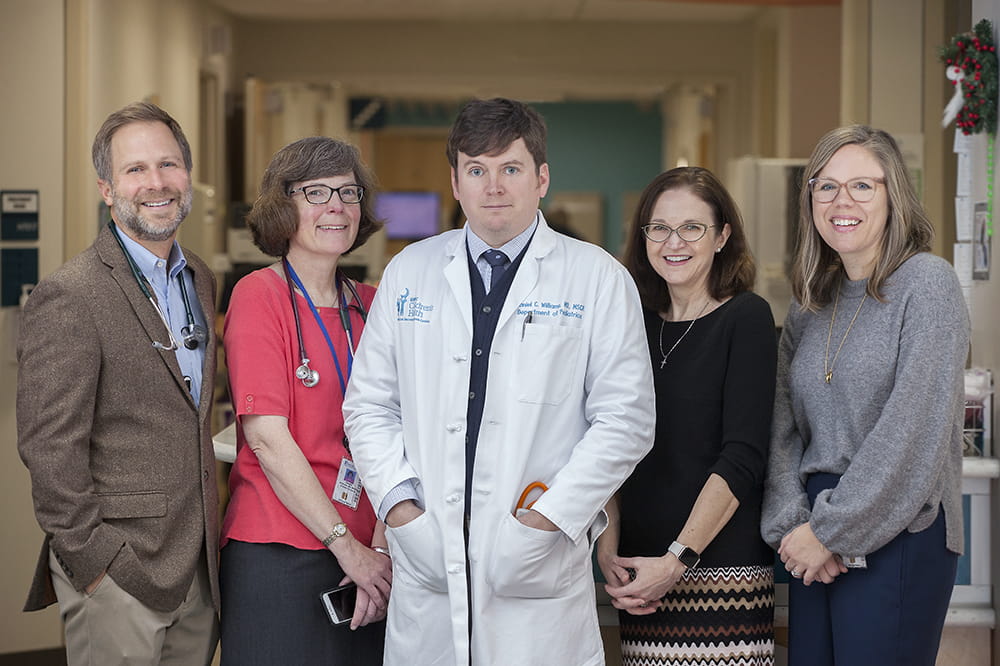 Bringing structure to the care that hospitalized children receive was one of the things that drew Teufel to hospital medicine when he started his fellowship in 2004.

"As a health care system we've attempted to standardize care in other locations such as emergency departments and ICUs, but the largest population of inpatients in children's hospitals were cared for by a lot of different doctors, in a lot of ways. At times, the evidence does not exist to guide providers on the best treatment options and variation is reasonable, but when evidence does exist we should use it and use it often. It seemed like a great opportunity to implement effective care processes and improve quality of care for children," he said.

Both Teufel and Andrews completed academic generalist fellowships with an individual focus on inpatient care because pediatric hospital medicine fellowships didn't exist when they were training. Upon the official recognition of the subspecialty, MUSC Health established a two-year pediatric hospital medicine fellowship, with the first fellow set to graduate this year.

This is the only pediatric hospital medicine fellowship in the state, but South Carolina needs many more trained pediatric hospitalists to keep up with the number of hospitalized children, said Andrews, who is the incoming director of the fellowship program.

She said the skill set for a hospitalist is different than that of a community pediatrician, and the job might appeal to residents who, like her, enjoy being in the hospital.

"I like the pace of it," she said. "I like that you can make decisions in the morning and see the result of those decisions later that same day, rather than ordering labs and seeing the patient in two weeks. I like seeing a child come in sick and get better and go home healthy. I like the multidisciplinary aspect of it. Every day, you're interacting with nurses and respiratory therapists and physical therapists and subspecialists, and that's different than the outpatient setting."

In addition to Teufel and Andrews, the other newly board-certified doctors are Tricia McBurney, M.D., Andrea Summer, M.D. and Daniel Clay Williams, M.D.
Suggest a Story
Have an idea for MUSC Catalyst News? Contact our editorial team and let us know.