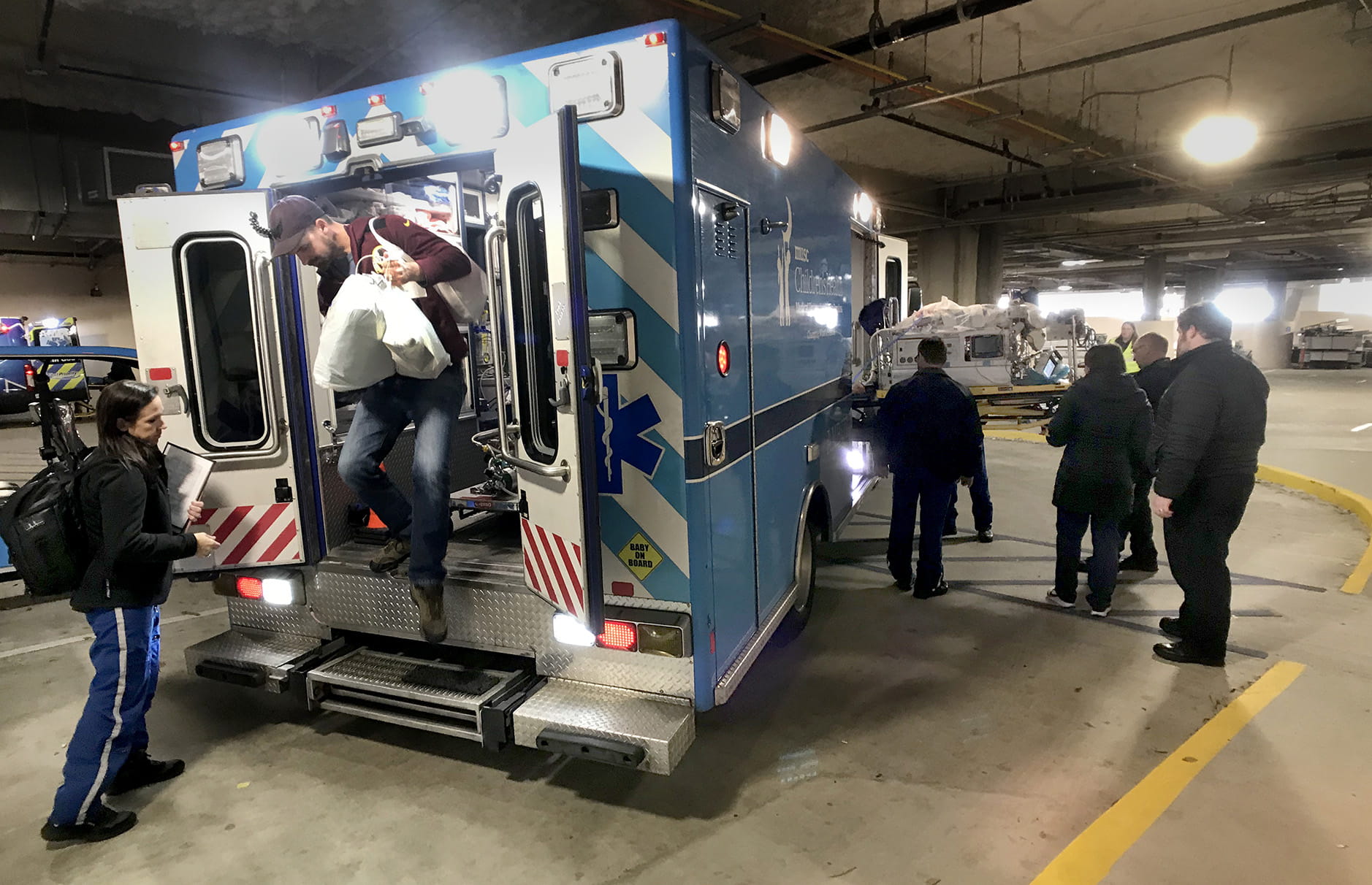 Module 105 on the eighth floor of the Children's Hospital is completely quiet. There are no monitors beeping, no nurses talking, no babies crying. A lone pair of light blue latex gloves lie on the floor, the only hint that hours prior this very space was buzzing with life. Humans big and small, the collective heartbeat of the building, now all gone. Off to start a new chapter, a new era of health care at MUSC.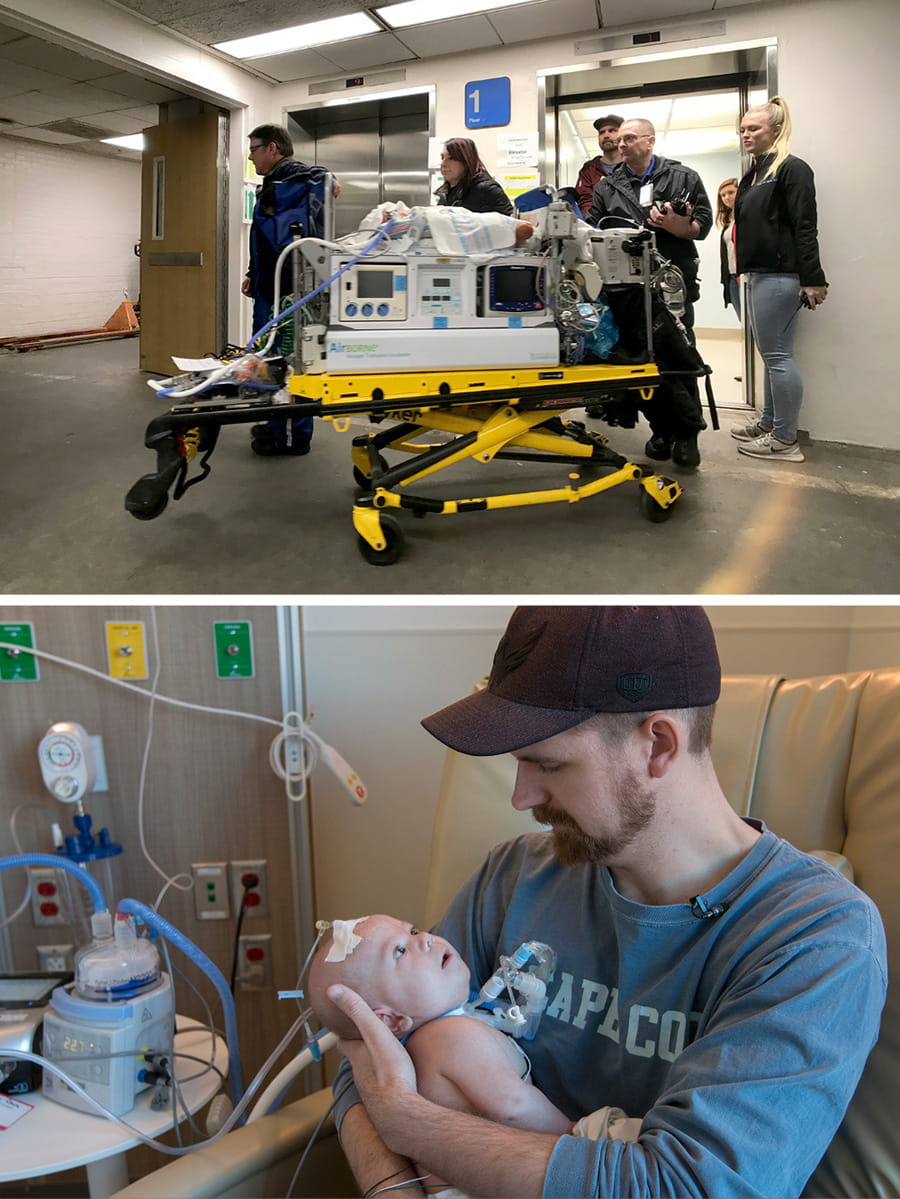 Two blocks away Darrell Brace holds his four-month-old son, Easton, who is happily feeding on a bottle as the sun spills onto his father's shoulders, giving the dad an otherworldly glow. A brand-new fluffy white teddy bear sits on an adjacent blue leather armchair, patiently waiting to be squeezed by an adoring child. The setting is so serene that you'd never suspect it was only earlier that morning when an ambulance transported the two of them from the only home Easton had ever known to the fifth-floor neonatal intensive care unit (NICU) at the brand-new MUSC Shawn Jenkins Children's Hospital and Pearl Tourville Women's Pavilion. But they weren't alone. A team of seven EMTs, nurses and respiratory therapists, and a whole host of equipment and supplies, also piled into the ambulance for the short journey. 
The $390 million, 625,000 square-foot facility officially opened its doors on Saturday, Feb. 22, and Easton was one of 157 children ferried by 36 ambulances from the old building to the new. In total, the distance they traveled was a little over 1,400 feet, but ask any of these kids' parents, and no doubt their mental measuring sticks registered a much larger number.
"I'll be honest; it's a relief to have this done," Darrell says, then chuckles. "This is exactly why I was the one here today and not my wife!" 
In total, the team transferred 58 NICU babies from the eighth floor of the old hospital to the fifth of the new – all in the span of about 12 hours. 
At 10:02 a.m., the green light was finally given to Easton, and his crew of eight wheeled him down the hall, into the elevator and out the front door, where a running ambulance was waiting. Once inside, the team drove south on Ashley Avenue – normally a one-way street going in the opposite direction, but today city officials shut the road down to public traffic – before making a right on Calhoun Street. Two quick turns later and they were entering the ambulance entrance under the new hospital. Outside the vehicle they were directed to another elevator. More movement, this time vertical. Doors open. Take a right. Another right. A left.
And exhale. 

From start to finish, Easton's journey took 14 minutes. All the while, Darrell, a critical care nurse at the Ralph H. Johnson VA Medical Center, never once looked particularly nervous. The father of four – Easton being his youngest, "and last," he's quick to add – even stopped to take photos with his cellphone as the team unloaded his son underneath the new hospital.
Inside, as you walk down the halls of the new hospital, it doesn't take an architect to realize the space is impressive. The 11-story glass and concrete building has entire floors dedicated to conditions such as cancer and heart problems, a massive indoor/outdoor play space for children of all ages, a rooftop helipad designed to support a military-grade helicopter, a labor and delivery unit with 36 mother/baby post-partum rooms and technology in every single room that allows family members to view the care being given to their children – even when they're not physically there.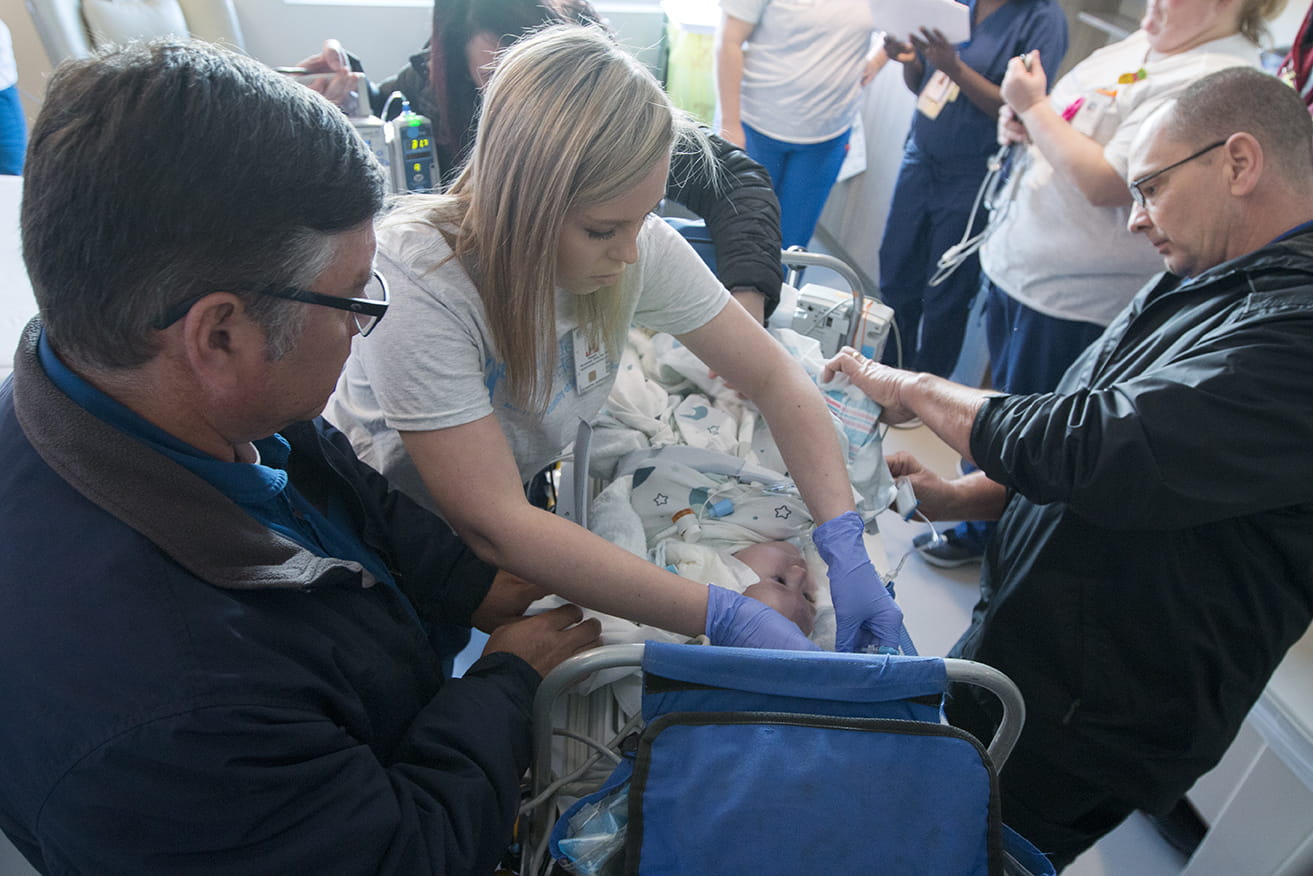 In spite of the sobering truth that they face every day, from the Brace family's perspective, this change of scenery is seismic. It's true; their son – who was diagnosed with congenital myasthenic syndrome, a condition that makes it very difficult to breathe without assistance – is still sick. But when you spend as much time in a hospital as they do, sometimes it's the small things, like sunshine and shiny new décor, that resonate the most.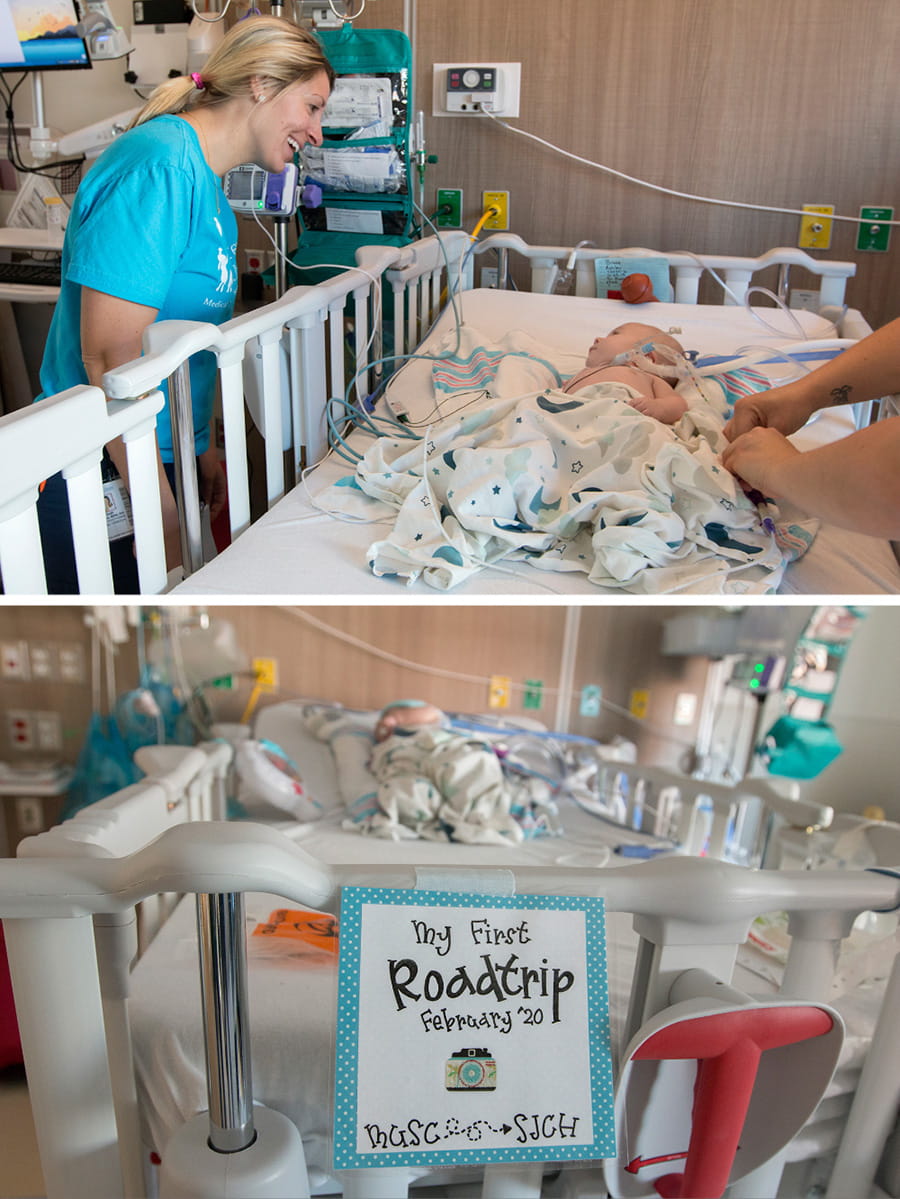 "Look, I know this new hospital isn't going to just magically cure Easton. But it sure is nice to have a little more privacy when we're spending time with him. I mean, look at all the natural light, the space to spread out. It all adds up, you know? Honestly, this really is the best of both worlds now because we get to keep this incredible nursing staff and upgrade our surroundings," Darrell said.
MUSC's old children's hospital opened its doors in 1987, a space that for 32-plus years was home to thousands of babies and children in need of specialized care. During that time, its walls were witness to tales of triumph, heartache and rehabilitation. Naturally, the emotional struggle raging within the staff is palpable – new is nice, but sometimes it's hard to say goodbye. 
"I know it sounds weird, but I really will miss this space," said NICU assistant nurse manager, Felicia Von Dohlen, R.N., as she looked around her old unit. Thanks to staff like Von Dohlen, such a massive logistical undertaking was possible. In all, it took hundreds of people six years of designing, planning and building for this day to finally come to fruition. And now that it's finally here, the finished product is something that everybody is extremely proud of.
Chief medical officer Mark Scheuer, M.D., played a key role in shaping the direction of the new hospital.  "We witnessed the birth of a hospital," he said. "A live organism that lives and breathes. Before Saturday it was a building, but now it's actually a hospital."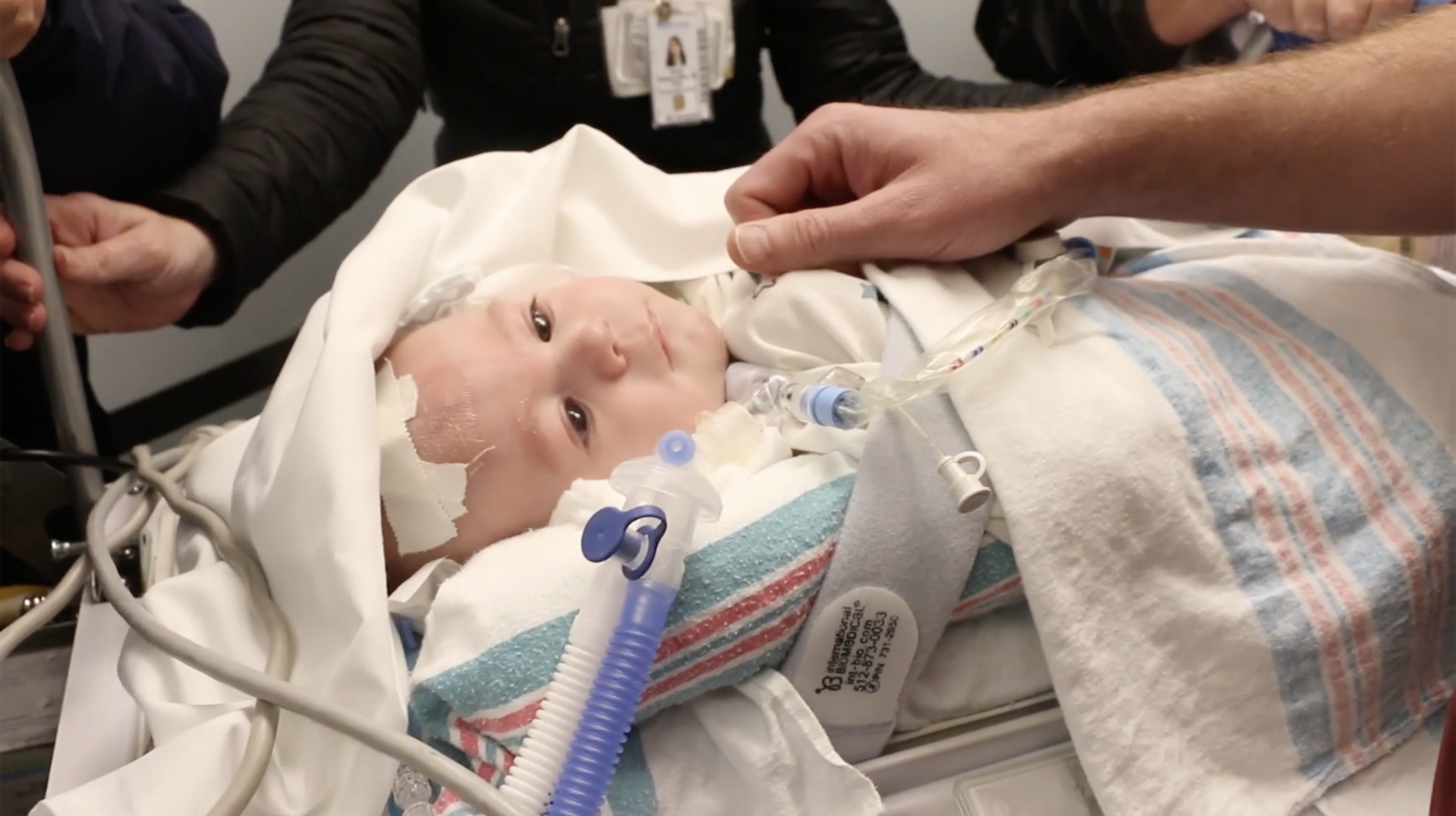 Moving Day
Inside 4-month-old Easton Brace's journey to a new hospital
14 minutes
Inside 4-month-old Easton Brace's journey to a new hospital