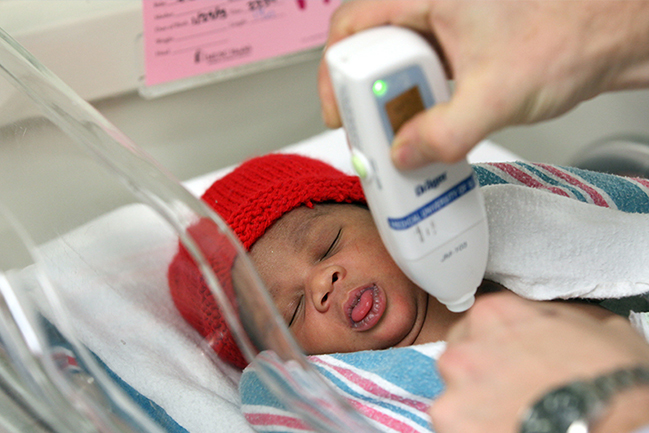 During American Heart Month, we are pleased to tell you a little more about the heart center that will open in the MUSC Shawn Jenkins Children's Hospital in 2019.
Thanks to advances in medicine, we now can treat more complex, previously untreatable heart problems in children than ever before. But these new capabilities have created a demand for space, equipment, amenities, services and specialists.  Your gifts are enabling us to make these investments so that we can continue providing young patients with every possible advantage afforded by modern medicine.
New technologies and innovative surgical options
The new hospital will have the most advanced technologies for CT scanning, cardiac MRI and image-guided interventions. We have designed the center to support additional growth in the areas of minimally-invasive surgery, ventricular assist devices and circulatory assist devices. For example, it will include two catheterization/electrophysiology suites and two cardiac-specific operating suites. It also will allow for hybrid-catheterization procedures for the diagnosis and treatment of children born with congenital heart defects.
Advanced heart failure and transplantation
Children with heart failure often require highly-advanced surgical interventions, including, in some cases, transplantation. As South Carolina's sole provider of pediatric surgical interventions and transplant services, we are making heavy investments in our surgical/transplantation team, setting and infrastructure.
Neurodevelopment program
Studies have shown that children born with congenital heart disease are at a much higher risk for neurodevelopmental problems, including motor, language and cognitive impairments. We aim to establish a program to monitor these children during and after their stays with us so that we can prevent and minimize the impact of these problems on normal childhood development.
A supportive care team in a family setting
To provide the most comprehensive, compassionate and family-centered care, our team will include specialists in palliative care, pain management, child life, neurodevelopmental therapy, psychology/social services and other areas to meet the full needs of our patients and families.  Our new heart center has been designed and built specifically to promote family-centered healing, with private rooms, comfortable furniture, sleepers and other amenities for visiting family. It also will include three child life rooms, where children can relax and play while not undergoing treatment.