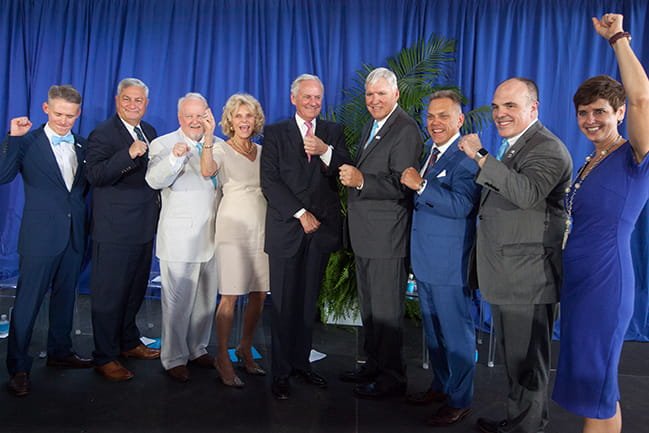 Landmark moments in life are rare and it is important that we take the time to pause, express gratitude, and celebrate. On Aug. 9, we celebrated the dedication of the MUSC Shawn Jenkins Children's Hospital and Pearl Tourville Women's Pavilion. The event was a monumental occasion for our state's women and children, and all those we serve.
Whether you were there to share this occasion with us or not, you helped make it possible through your support and contributions, and for that, we thank you. We reached this milestone only through the tireless work and commitment of an entire community and state, and we have been amazed and humbled by the collaboration around this shared vision.
Every journey begins with the next step. And in some sense, our next step begins today. We must remain dedicated to our focus on innovation, push for excellence, and continue the transformational work needed to achieve our shared vision.
For now, though, we can take a well-deserved pause to celebrate this remarkable achievement. You have done much more than help raise a building. You have put wind in our sails so that, together, we are well positioned to step into the future and provide the best care – and caring – for those we serve. What an incredible, powerful legacy. Thank you.
President David J. Cole, M.D., FACS