Emergency Department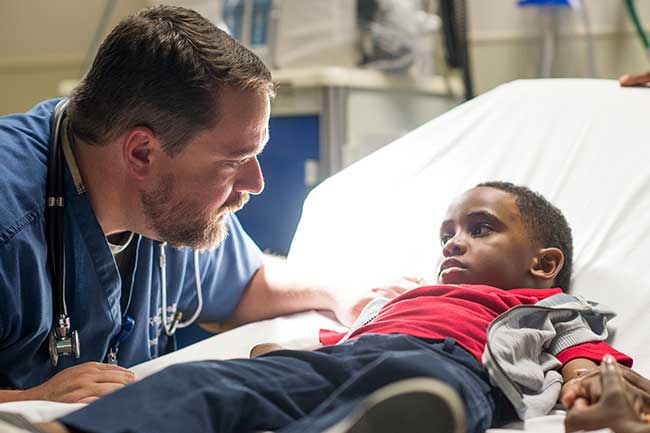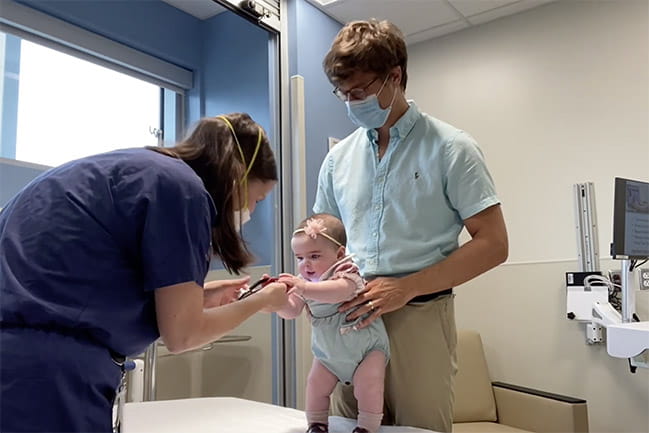 We Are Ready
We can safely care for you and your family during the COVID-19 crisis.
Emergency Care
We can safely care for you and your family during the COVID-19 crisis.
COVID-19 Visitor Restrictions
Our primary goal at MUSC Health is the safety of our patients, families, and care team members. We are closely monitoring the Coronavirus/COVID-19 pandemic and making changes hourly to respond to the challenges and uncertainty resulting from this situation.
As a Level 1 Trauma center, our pediatric emergency department specializes in providing emergency care for any serious injury or illness your child may experience. In this child-friendly and family-focused environment, our pediatric trained specialists provide the highest level of care available, whether your child requires life-saving resuscitative care, treatment for burns, a severe allergic reaction, or any other medical problems.
Services We Offer
In addition to our board-certified emergency medicine doctors and pediatric nurse practitioners, our Child Life specialists use special techniques and methods to guide your child through the emergency department visit. They include distraction techniques, developmentally appropriate educational tools, and play therapy. We also use sedation for selected procedures to ensure the best possible result with the least amount of trauma.
And because we are associated with the only children's hospital in the region, we provide access to pediatric specialists who are experts in all major subspecialties your child might need in an emergency.
More Care Team Members
Christy Corely, PNP
Jessica Nguyen-Fischer, PNP