Patient-Centered Medical Homes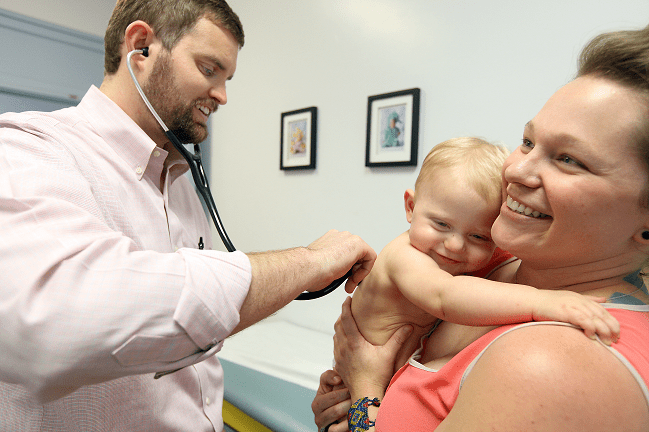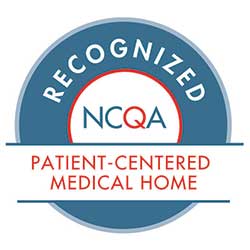 A Patient-Centered Medical Home (PCMH) is an advanced model of primary care that uniquely addresses all your family's medical needs in one convenient location. All MUSC Health Primary Care practices, including the three pediatric primary care practices, are recognized as Patient-Centered Medical Homes. This designation reflects our commitment to making your family's health needs our top priority.
What is a Patient-Centered Medical Home?
Your child's care is coordinated through their primary care pediatrician, working on both the medical and non-medical needs of your child and family. To be a Patient-Centered Medical Home, our pediatric primary care practices must meet all five NCQA requirements:
Patient-Centered Care: Our pediatricians focus on your child, with the goal of giving you the knowledge, guidance, and support you need to make informed decisions for your family's health.
Comprehensive Care: We offer a wide range of services for your child's overall well-being. Your children will receive expert care for short-term illnesses as well as long-term conditions.
Coordinated Services: As part of the MUSC Children's Health network, South Carolina's only nationally ranked children's hospital, we provide seamless access to advanced care across the entire medical system.
Accessible Services: To make health care convenient for families, we offer e-visits, children's after-hours clinics, and extended hours. Parents can also communicate with an MUSC provider any time of the day or night by phone or via MyChart.
Commitment to High Quality and Safety: We provide your children with the highest level of care, always dedicated to your family's safety.
Benefits of a Patient-Centered Medical Home
NCQA PCMH Recognition has been shown to improve quality and reduce health care costs. For our pediatric patients, additional benefits include:
• Children and families' needs come first
• Dedication to answering questions as quickly as possible
• Partnering with your family to learn personal preferences
• Saving time, money, and hassle
• Coordination with MUSC Children's Health specialists, as needed.
Schedule A Pediatric Primary Care Appointment
MUSC Children's Health Pediatric Primary Care is dedicated to providing the best, comprehensive care for the children of the Lowcountry. Call 843-876-0444 or schedule an appointment online at the location and time most convenient for your family.