Sickle Cell Center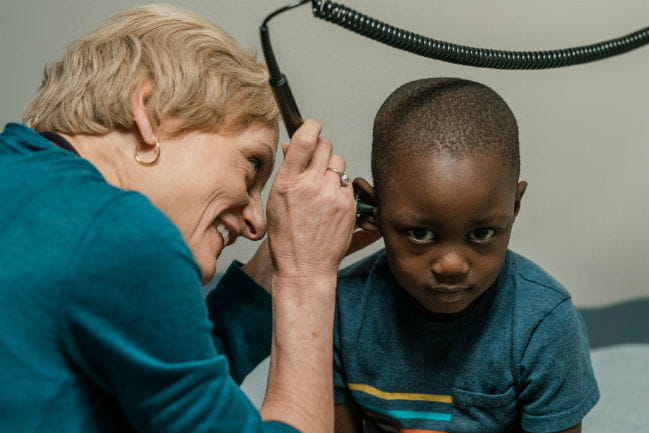 The Sickle Cell Center has two components: clinical care and research.
Patients of all ages with sickle cell disease receive care in the Rutledge Tower second floor clinic. The clinic is staffed by a multidisciplinary team of pediatric hematologists, hematology nurse specialists and a clinical coordinator.
Patient and family education is provided at the time of diagnosis and is incorporated into all clinic visits. Our clinic provides acute care for patients with pain, fever and other complications of sickle cell disease as well as comprehensive, routine care and disease-specific management.
Outpatient and Inpatient Specialty Services
Because sickle cell disease is a complicated condition, we offer a broad range of specialty services to meet the needs of children with the disease. Our patients have access to psychiatrists, general surgeons, orthopaedists, ophthalmologists, kidney doctors, heart doctors and pulmonologists, with expertise in the care of people living with sickle cell disease. All work closely with the Sickle Cell Center team.
Services We Offer
Preventive care
Transfusion therapy
Hydroxyurea therapy
Care coordination
Acute pain management
Bone marrow transplant
Research treatment options 
Sickle Cell Conditions We Treat
Sickle cell disease
Sickle cell anemia
Sickle cell trait counseling
Locations
Children's Hospital
10 McClennan Banks Drive
Charleston, SC 29425
More Care Team Members
Michelle Cooper, RN | Nurse Manager
Mary Johnson, RN
Debbie Disco, PNP
Earleisha Felder, PA
Kristen Brammer, RN
Ava Jones, RN
Arlene Schultz, RN
Donna Gallahorn, RN
Gary Link | Human Services Coordinator