Cancer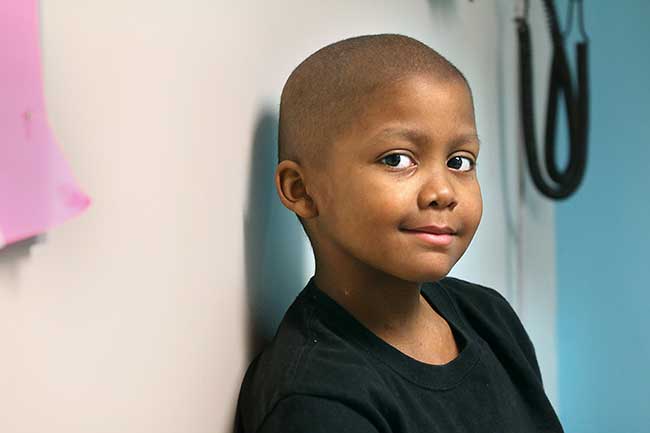 Coronavirus (COVID-19) Information for Parents
The Cancer Program at MUSC Children's Health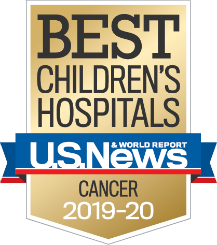 The treatment of childhood cancers is different from adult cancers. Every child requires a pediatric care team that can meet his or her specific needs. At MUSC Children's Hospital, our pediatric specialists understand how cancer can affect a child's growing body and design care specifically for each child's physical and emotional needs.
We have the expertise to help cure childhood cancer one family at a time. In addition to delivering leading-edge care, our pediatric cancer experts participate in laboratory and clinical research to develop safer and more effective therapies. When determining the best treatment, our team does everything possible to minimize the effects of chemotherapy, radiation, and other therapies on a child's development. 
Once again, the 2019–2020 edition of U.S. News & World Report's America's Best Children's Hospitals has ranked MUSC Children's Hospital as a "best hospital" for pediatric cancer, ranking among the top programs in the country.
On The Horizon
Cancer patients typically experience the longest and most frequent stays in the hospital. The new Shawn Jenkins Children's Hospital is home to the state-of-the-art cancer unit on the top floor to give patients and families the best views of Charleston and the surrounding area.
Our patient families helped design features and amenities for the new facility. The modern unit has 16 inpatient beds, plus an outpatient clinic with both private and open-bay infusion areas. By housing both inpatient and outpatient care, it helps ensure seamless care during treatment with all caregivers in the same location.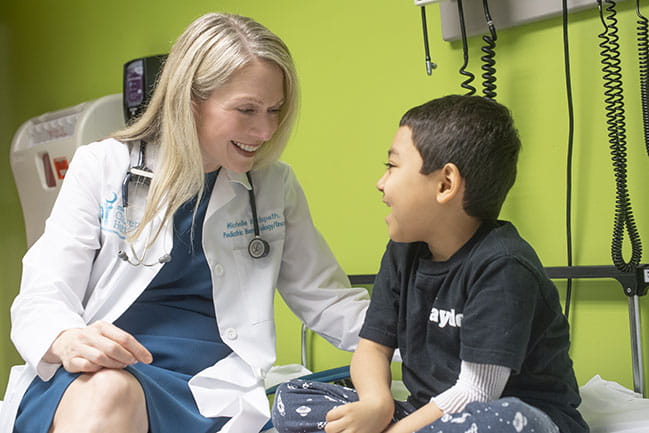 Pediatric Cancer Clinics and Programs
Blood and Marrow Transplant (BMT) Program
The MUSC Children's Health BMT program is fully accredited by the Foundation for Accreditation for Cellular Therapy (FACT) and offers all types of transplantation including autologous and allogeneic (including related donors, unrelated donors, cord blood, and haploidentical).
Brain Tumor Program
The MUSC Brain Tumor Program offers a multi-disciplinary approach with specialists from pediatric neurosurgery, pediatric oncology, radiation oncology, and pediatric neurology. Rehabilitation services are coordinated seamlessly with clinical team support.
Hemophilia Clinic
At the MUSC Hemophilia Clinic, children are cared for by a pediatric hematologist, nurse coordinator, social worker, and physical therapist who develop a tailored plan of care with an emphasis on prevention.
The Lifespan Comprehensive Sickle Cell Center
At the Lifespan Comprehensive Sickle Cell Center, our multidisciplinary team plays an important role by helping patients and families understand sickle cell, manage it and guide them to community resources.
Follow-up After Cancer Treatment (FACT) Program
Started in 1995, FACT is comprehensive clinic for long-term cancer survivors that provides care and resources to reduce complications later in life.
Thrombosis Clinic
The Thrombosis Clinic pediatric specialists are experts in bleeding and clotting disorders and provide the most up-to-date treatments.
Vascular Anomalies
The vascular anomalies physicians, nurses and therapists provide a coordinated team approach for each child's condition.
Pediatric Cancer Conditions We Treat
Ewing sarcoma
Germ cell tumors
Hepatoblastoma
Hodgkin lymphoma
Leukemia
Neuroblastoma
Non-Hodgkin lymphoma
Osteogenic sarcoma
Rare tumors
Retinoblastoma
Rhabdomyosarcoma
Wilms tumor
Stories
Why Choose MUSC Pediatric Cancer Center
By the Numbers
90 New Oncology Patients Per Year
20 Blood and Marrow Transplants a Year
1st Chemopreventative Trial Open For Neuroblastoma
1st (and only) Research Lab in SC Exclusively Devoted to Childhood Cancer
1st Upfront Trial for Personalized Cancer Treatment Options
Experimental and Alternative Therapeutics
The MUSC Children's Experimental Therapeutics Program offers new, promising medicines and treatment methods for pediatric patients. We work closely with families to identify when a newly emerging therapy might benefit a child and which one is the best for his or her individual case. Treatment is delivered by an experienced team with specialized skills, following strict safety standards.
Clinical Trials and Research
At MUSC Children's Hospital, our Children's Oncology Group (COG) clinical trial team of scientist-physicians strives to develop new and better ways to care for children with cancer and blood disorders. COG has a network of more than 200 Hospitals and 5,000 healthcare professionals dedicated to finding answers and sharing results. Our division has more than 40 clinical Phase II and Phase III trials open for our pediatric patients. Often clinical trials provide the best access to the most advanced, leading-edge treatments.
Comprehensive Multidisciplinary Team
At MUSC Children's Hospital, we provide comprehensive care to help children with cancer and other disorders live as comfortably as possible by preparing them for treatment, and managing and relieving symptoms and side effects of treatment.
Our multidisciplinary team of pediatric specialists includes:
For Professionals
Pediatric Hematology/Oncology Fellowship
MUSC recruits cancer researcher for dual appointment
Denis C. Guttridge to serve as director of Darby Children's Research Institute, associate director of translational sciences for Hollings Cancer Center.
Cancer Services
The MUSC Children's Health Blood & Bone Marrow Transplant Program is the only one in S.C. - certified by Foundation for the Accreditation of Cellular Therapy.
Locations
Children's Hospital
10 McClennan Banks Drive
Charleston, SC 29425
Patient Resources
Leading Pediatric Cancer Research
MUSC has the only basic science researchers in South Carolina dedicated to pediatric cancer research. Our team has been awarded grants from Hyundai Hope on Wheels, St. Baldrick's Foundation, the Children's Oncology Group, and the Rally Foundation for Childhood Cancer Research.
Our young patients also benefit from the tremendous work of the Medical University of South Carolina's Charles P. Darby Children's Research Institute – the largest and most comprehensive pediatric research facility in the Carolinas.