Pediatric Surgery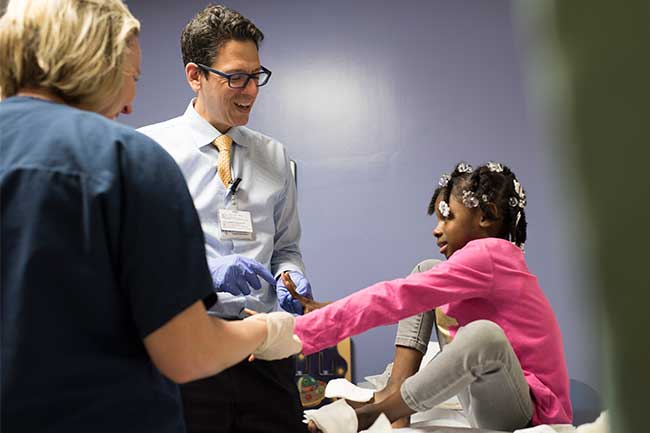 The MUSC Children's Health Pediatric Surgery team treats children from the newborn stage through late adolescence. The unique nature of medical and surgical care of children requires rigorous residency and fellowship training.
We collaborate with pediatric anesthesia, emergency medicine, ICU, gastroenterology and other pediatric subspecialists. We also work closely with specialty nursing staff, physical and occupational therapy, child life experts and other Children's Hospital resources to allow our team to provide high quality, patient-focused care.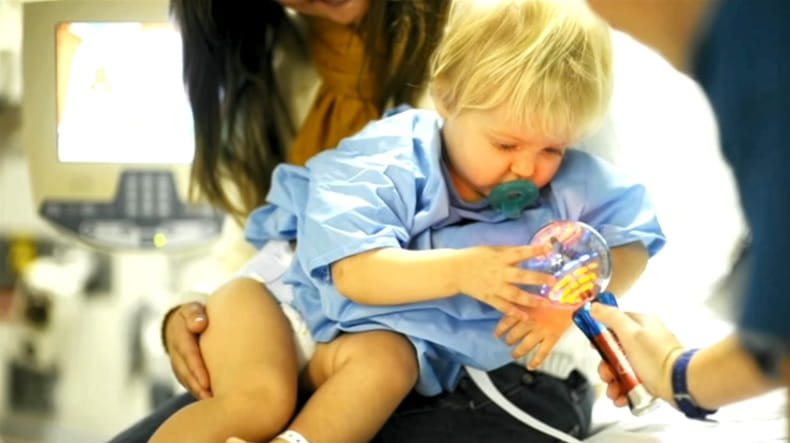 Patient Education
Pediatric Hernia
Dr. Robert A. Cina discusses hernias in children and options for treatment at MUSC Children's Health.
Services We Offer 
Bowel management
Broviacs and ports
Chest wall deformity center (destination program for pectus patients)
ECMO (Extracorporeal membrane oxygenation)
Endoscopic and minimally invasive procedures (thoracoscopy and laparoscopy)
Feeding tubes (button and PEG)
Level I pediatric trauma center
Minimally invasive laparoscopic, thoracoscopic, and robotic surgery
Only pediatric burn service center in South Carolina
Reflux surgery (Nissen fundoplication)
Telemedicine program available for surgical consults
Weight Loss Surgery for Adolescents with Severe Obesity
Surgical Conditions We Treat
Appendicitis
Burns
Chest wall deformities/pectus
Congenital diaphragmatic hernia
Congenital lesions (hemangiomas and lymphangiomas)
Congenital lung lesions
Gallstones
GYN and ovarian pathology in children
Hernias (inguinal and umbilical)
Hirschsprung's disease
Hydroceles
IBD (Crohn's disease and ulcerative colitis)
Imperforate anus
Intestinal atresias
Lumps and skin lesions
Neck and thyroid lesions
Obesity
Pancreatitis
Pediatric trauma
Pediatric tumors: Wilms', sarcomas, neuroblastoma
Prenatal consults
Pyloric stenosis
Undescended testis
Surgery Services
The Center for Chest Wall Deformities at MUSC Children's Health offers the most advanced level of health care for chest wall deformities.
More Care Team Members
Julie Mansfield | Physician Assistant
Jennifer Waterhouse | Nurse Practitioner
Ryan Howard, RN | Burn Nurse
Julie Noel, RN | Clinic Nurse
Kathy Chessman, Pharm D
Julie Caraway | Administrative Support
Josh Dakin | Administrative Support