Bladder Exstrophy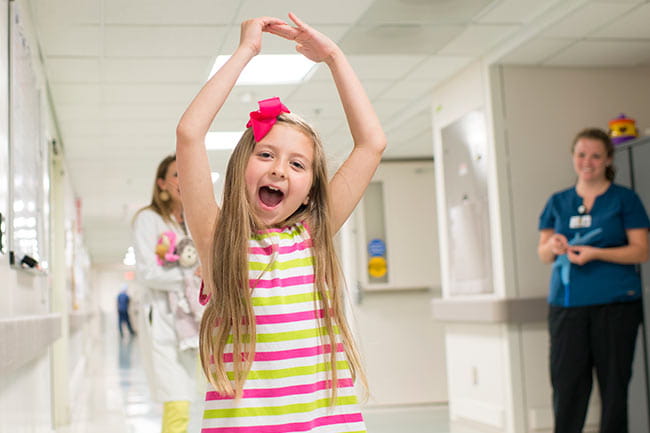 What Is Bladder Exstrophy?
Bladder exstrophy is a birth defect seen in one out of every 50,000 live births. It exists as part of the exstrophy-epispadias complex and varies in severity from mild to more severe and complicated. Children born with bladder exstrophy have a midline abnormality that can affect:
Abdominal wall muscles
Bladder
Genitalia
Intestines
Pelvic bones
Urethra
The child is generally born with the bladder open and freely draining urine onto the abdominal wall. The pelvic bones and musculature are not fused in the midline and generally widened. Issues with genitalia and hernias are also noted within the spectrum of the disease.
How Is Bladder Exstrophy Treated?
The care of a patient who has the exstrophy-epispadias complex typically requires staged surgical procedures and a lifetime of care and monitoring by a urologist. Care is generally broken down into several categories based on the stage of development of the child and degree of surgical reconstruction required.
The MUSC Children's Health Orthopaedics team and the Pediatric Voiding Improvement program assist with orthopaedic and bladder and pelvic floor muscular rehabilitation needs of these patients.
The pediatric anesthesia team at MUSC Children's Health runs an excellent pain service program to help children who have prolonged hospital stays. Other dedicated pediatric radiologists, nurses, and staff members also help make this program possible.