Voiding Improvement Program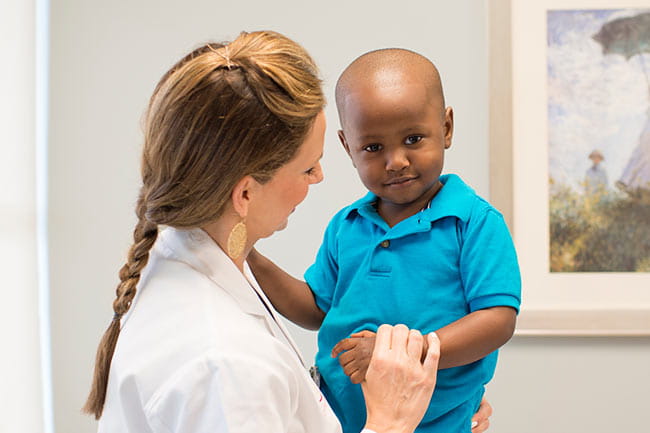 Voiding Improvement Care Team Members
The VIP team consists of healthcare providers dedicated to helping children with urinary issues.  Our Nurse Practitioner specializes in voiding dysfunction, while our team of board certified pediatric urologists work together to best assist you and your child.  It is our goal to improve voiding behaviors and create healthy habits to carry your child into adulthood.
The Voiding Improvement Program (VIP) assists children with problems that include frequent urinary tract infections, daytime and/or nighttime accidents, urinary leakage, urinary holding, urinary urgency, and urinary frequency.
Through comprehensive assessments and patient-specific plans, the VIP aims to improve not only a child's voiding dysfunction, but their quality of life. Various non-invasive techniques and therapies are available, including complex uroflowmetry (a uroflow test) and biofeedback pelvic muscle therapy. 
Services We Offer
Complex uroflowmetry is a simple way to investigate a child's pelvic muscle activity while they void. EMG sensors (which are simply special stickers) are placed on the abdomen and perineal muscles, and a child voids into a special toilet. After the child voids, a bladder scan is completed to determine how much urine remains in the bladder after voiding. This test can be very helpful in detecting dysfunctional voiding and in determining if biofeedback therapy would be helpful for your child.
Biofeedback pelvic muscle therapy is a fun, non-invasive method for teaching children how to use their pelvic muscles properly. It involves the same EMG patches, or stickers, used in the complex uroflowmetry. After the stickers are attached, the child will play video games with computerized animation controlled by their pelvic muscles. This is a fun, non-painful, and effective way to teach children how to use their muscles the right way and eventually learn to better empty their bladders. 
More invasive methods are also available when further testing is warranted. Both our Mount Pleasant and downtown locations offer videourodynamic testing. This is considered the "gold standard" for bladder testing, and can evaluate bladder capacity, bladder pressures, and look for vesicoureteral reflux. This test involves placed a catheter into the bladder and one into the rectum, and the bladder is filled with contrast solution. Fluoroscopy images are obtained while the study is being completed. This test is also utilized as a method to monitor patients with neurogenic bladders as they grow and mature. Child life specialists are available to help with our sensate patients who require this testing.