Prenatal Urology Program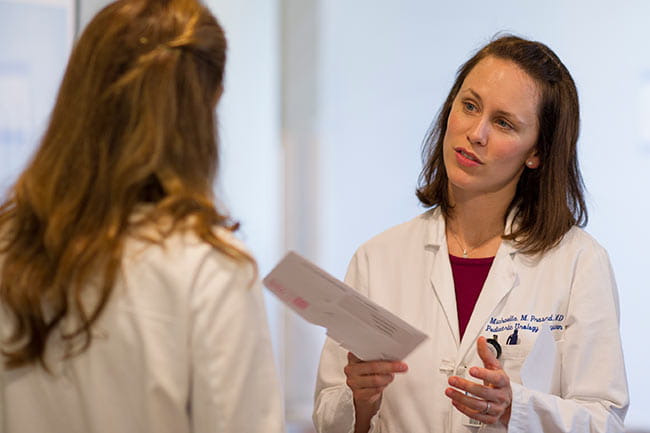 Having an unborn child diagnosed with a problem or birth defect can cause significant anxiety for an expecting family. Commonly, many of the issues diagnosed are related to the kidneys, bladder, or genitalia.
In the prenatal urology evaluation program at MUSC Children's Health, urologists educate parents-to-be, help guide them through the remainder of pregnancy, and establish a plan for the child after delivery.
Patients That Benefit from the Prenatal Urology Program
An expectant mother undergoes routine ultrasounds during pregnancy. If your obstetrician has diagnosed your child with an abnormality of the kidneys, bladder, or genitalia, then you need a prenatal consultation with a pediatric urologist. The common conditions diagnosed can range from mild to severe, but any expecting parent, regardless of the severity of the issue, is welcome to be referred and seen in our program.