A Team of Physicians Makes All the Difference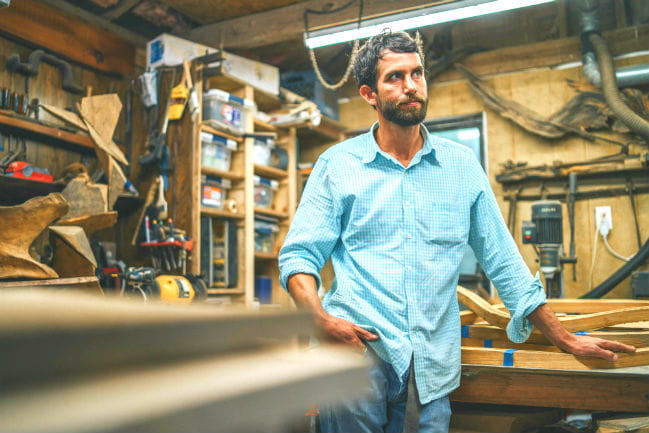 It was just after Christmas 1994 when 14-year-old Justin Herrington of Meggett, South Carolina, wanted to go hunting and try out his new 12-gauge shotgun, a gift from Santa. He and a friend were at his friend's grandmother's house on Yonges Island, when his friend's deer rifle accidentally discharged inside the house and a bullet ripped through Justin's left leg.
Emergency services were called immediately, and the quick thinking grandmother used a belt as a tourniquet to help stop the massive bleeding. Emergency services and the sheriff's office were on the scene in 30 minutes, and they learned it would be over an hour before a helicopter would be available. So the team took Justin by ambulance, a 30 to 45-minute drive, to what was then called Medical University Hospital (now Medical University of South Carolina) in Charleston.
The bullet severed Justin's femoral artery; he had lost a significant amount of blood.
"I learned later that I was the recipient of over 25 units of blood, which I heard was the most anyone received that year from American Red Cross," said Justin.
"There were a lot of doctors, at least eight or nine, in the room examining my leg," he recalled. "They were talking about amputating my leg. I soon realized the value and importance of having a team of physicians working together."
Fortunately, one of the specialists in the group discovered the sciatic nerve wasn't severed, and his medical team was able to save his leg.
Justin would end up going through 14 surgeries, two bone grafts and two skin grafts, months of therapy and 10 months on crutches. Today, he walks with a slight limp and has lost some range of motion in his leg but for the most part, feels his leg is normal.
"I learned about never giving up and it taught me about the importance of family and friends," he said. Friends and family visited him in the hospital and those that couldn't get there in person started prayer chains.
Justin got to know MUSC Children's Health well and appreciated the great care he received. He will forever feel indebted to the team that saved his life and his leg.
He remembered staff members coming in to care for him and volunteers who worked to entertain him and take him to the atrium play area where he relaxed and felt the benefits of being outside of his hospital room.
He knew then that he would have a future where he could grow up and do whatever he wanted to do. Several years later, he would pass by a Born Again Church with a sign out front that said, "We take lost treasures and bring them back to life."
Watch for a story about MUSC Children's Shawn Jenkins Children's Hospital and learn how Justin's life comes full circle in the creation of Born Again Heartwoods.