Neurosurgery
MUSC Children's Health pediatric neurosurgery team focuses its efforts on improving the quality of life for children with conditions that require neurosurgery. We treat our patients and their families as part of our family, always delivering the most technologically advanced and evidence-based care possible. We offer the widest range and most advanced pediatric neurosurgical care for infants, children and adolescents who show signs of disorders such as hydrocephalus, brain tumors, skull and spine defects, myelomeningoceles, or spinal tumors. We also provide prenatal consultation and counseling to expectant parents.
Services We Offer
Neuro-endoscopic surgical techniques for hydrocephalus and brain tumors MUSC Children's Health is the only facility in South Carolina that offers minimally invasive LASER therapy for treatment of pediatric brain tumors and epilepsy disorders, which were previously viewed as untreatable. This includes a shortened inpatient stay with most of these children going home the day following treatment.
Neuro Navigation – GPS system for brain surgery using MRI and CT for advanced percussion surgery
Gamma Knife – non-invasive treatment for many neurosurgical conditions
Neuro-endovascular treatment of vascular disease and stroke.
Pediatric neurosurgeons who have additional training in minimally invasive surgery using the smallest flexible neuroendoscopes (cameras). This technique can allow for successful treatment of hydrocephalus in newborns and infants, without placing shunts.
The most comprehensive pediatric surgical epilepsy program in the state with a team of epilepsy specialists which include surgeons, epileptologists, neuroradiologists, neuropsychologists and researchers. Our goal is to improve the lives of all children with seizure disorders.
Neurosurgical Conditions We Treat
Arachnoid cyst
Brain and spinal cord tumors
Chiari 1 malformation
Craniosynostosis (Read about Rhett's extensive therapy to treat his craniosynostosis).
Encephalocele
Head injury
Hydrocephalus
Medically refractory epilepsy
Moya Moya disease
Nerve injuries, including brachial plexus injuries
Other spinal dysraphisms
Skull and spinal column (bone deformities, tumors or abnormalities) – includes congenital and acquired spine abnormalities
Spasticity
Spina bifida/myelomeningocele
Tethered spinal cord
Vascular abnormalities of the brain and spinal cord, including stroke, aneurysms, arteriovenous malformations, cavernous malformations, and venous sinus stenosis
Locations
Childrens Health at Beaufort
1055 Ribaut Road
20 A
Beaufort, SC 29902
Neurosurgery North Charleston
R. Keith Summey Medical Pavilion
2250 Mall Drive
Floor: 2
North Charleston, SC 29406
Specialty Care Mount Pleasant
2705 Highway 17
Suite 100
Mount Pleasant, SC 29466
More Care Team Members
Jennifer Marshall, PA
Kate McCormack, RN | Pediatric Neurosurgery Clinical Care Coordinator
Stacey Little, | Administrative Assistant for Pediatric Neurosurgery
Michael Smith, Ph.D., | Research Manager of the Hydrocephalus Laboratory
Tanja Kellermann, Ph.D. | Researcher in Pediatric Surgical Epilepsy
Harper's Story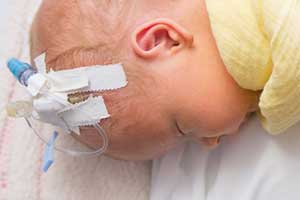 Read about Harper's journey at MUSC Health.