Lashonda James Patient Testimonial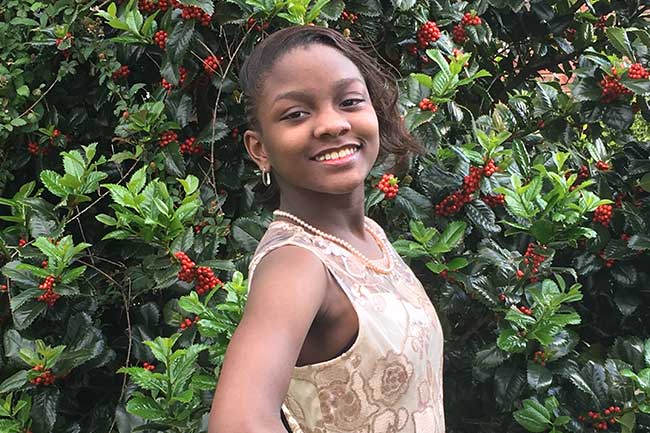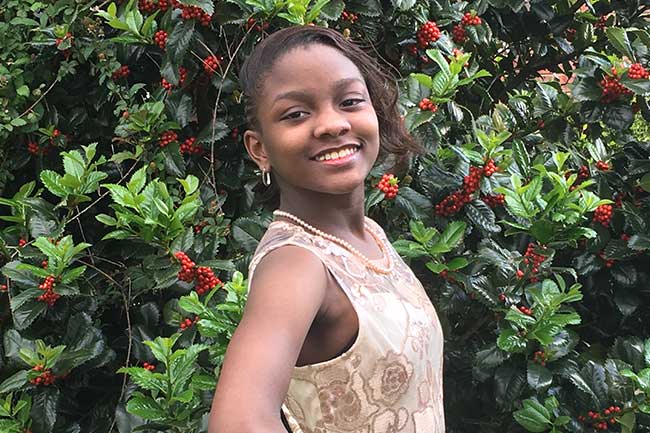 At age 13, Lashonda James has a personality that lights up a room. She's kind of quiet yet bubbly and a little small for her age. If you meet her, you would never guess that she has been on a journey that has led her to many healthcare providers and an ultimate diagnosis that is very rare for a young girl.
Lashonda has lupus, an autoimmune disease where the body's immune system attacks healthy tissue in many parts of the body. Annual incidence of new diagnoses of lupus ranges from 0.36 to 2.5 per 100,000. Prevalence ranges from 1.89 to 25.7 per 100,000. However, there are much higher estimates of the prevalence of lupus in African American women in South Carolina from one in 150 to one in 200.
Majority of lupus occurs in females and in those who are African American. There are also higher incidences in Hispanic and Asian populations.
The average age of onset of childhood lupus is 12 years old.
Diagnosis of lupus is difficult as early symptoms are often nonspecific, like fever, fatigue, and joint pain. More specific symptoms will develop over several weeks or months, including butterfly rash on face, mouth sores, or arthritis. Diagnosis of lupus is often made by a rheumatologist.
It typically occurs in adults and often is diagnosed in an individual in their forties, so not surprisingly many of Lashonda's early symptoms where assumed to be other maladies.
She was just 5 years old when she began complaining that her left hip hurt. She was doing a lot of dancing, and it was presumed that the dance may have contributed to the problem. She received an orthopaedic workup because she started walking on her tip toes.
Then all of the sudden she started having seizures for no apparent reason. A rare medicine helped to control the seizures for over a year.
In April, 2011, she began having massive headaches. Lavonne James, her mother recalled that there was lots of transition occurring in the family as they were moving away from Sumter, S.C., and it was thought that perhaps the new changes were contributing to the headaches.
But soon she was suffering from severe abdominal pain, and she would cry every day. It seemed like we were seeing the pediatrician every day, her mother remembered. They tried several things and were treating her for anxiety, and she even saw a psychologist. She would sleep all day, and we thought she was depressed. Her stomach started hurting, and she was taken to a local ER, where a CT scan showed a lot of fluid around the heart. She was airlifted to MUSC Children's Hospital
Late that evening, the cardiologist drained the fluid but it was all back again in the morning. A CT scan of the head showed she had had ten mini strokes. In reviewing her medical history, Lashonda's mother mentioned that her mother had lupus. The link to her health issues was discovered. Additional testing confirmed that Lashonda was suffering from advanced stage lupus. She was treated like an adult and Lashonda underwent six months of chemotherapy.
Her care led by Dr. Passo at MUSC Children's Hospital who has since retired, was transferred to Dr. Melika Gilbert, who is now guiding her treatment.
Commenting on her care, "You have a really good team. It's an awesome team," Lavonne James said. "They are good about responding to me and listen to what I have to say. They (the care team) work very well together."
So at just 13 years of age, Lashonda, has traveled a road that has introduced her to many healthcare providers and now she has a diagnosis that is being treated and monitored by a caring team of doctors and nurses.