Transplant Center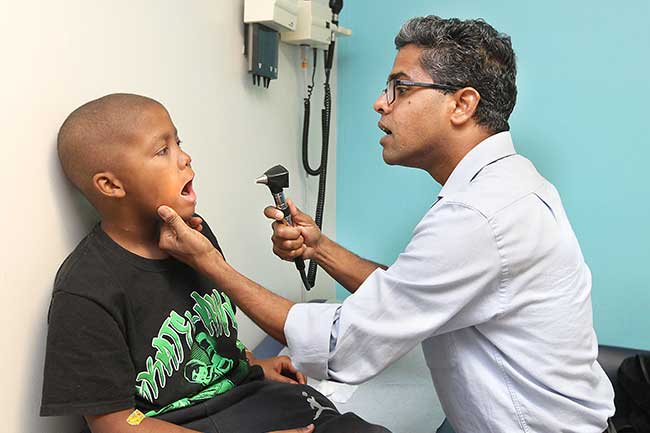 Due to COVID-19 preparations, many of MUSC Children's Health ambulatory and out-patient locations have temporarily closed. If you have an upcoming appointment, you will be contacted by your provider's office to reschedule or to set up a telehealth (video) visit. We appreciate your patience and regret any inconvenience.
The MUSC Health Transplant Center offers the most advanced pediatric transplant resources, facilities, and physicians skilled in the latest techniques, all focused on saving and improving the quality of young lives.
MUSC Children's Hospital provides the perfect setting for young transplant patients, and our staff is specially trained in pediatric care.
Our high-volume pediatric transplant program is the busiest in our United Network for Organ Sharing (UNOS) region. Pediatric patients on a waiting list for solid organ transplantation receive preference as directed by UNOS. MUSC Health is Magnet Certified and recognized for superior nursing processes and quality patient care. We also offer one of the leading HLA labs in the nation, which provides human leukocyte antigen typing for successful transplantation of the most sensitized patients. The MUSC Children's Health Transplant programs have been designated as Cigna Programs of Excellence from the 2016 Cigna Lifesource Transplant Network Quality Survey of Transplant Programs.
We offer families continuous support as they go through the transplant process. Children throughout the Southeast and across the nation are living normal lives today as a result of receiving pediatric organ transplants at the MUSC Health Transplant Center.
Transplant Services
The MUSC Children's Health Heart Center is a pioneer in the treatment of end-stage heart failure in children & the only heart transplant program in S.C.
The MUSC Children's Health Kidney Transplant Center goes beyond transplanting individual kidneys. We support, guide, and educate our patients and families.
At the MUSC Transplant Center, patients are cared for by a team of pediatric specialists who form the only pediatric liver transplant program in S.C.
More Care Team Members
William Catoe, RN, CPN | VAD Coordinator
Laura Tubbs, MSN, RN | Abdominal Transplant Coordinator
Mary Claire Pegram MSN, RN | Pediatric Heart Failure Nurse
Bethany Smith, RN | Pediatric Heart Transplant Nurse
Kristi Fogg, RD | Pediatric Heart Failure and Transplant  Nutritionist
Lauren Haney, PharmD | Pharmacist
Kathleen Sprott, PharmD | Pharmacist