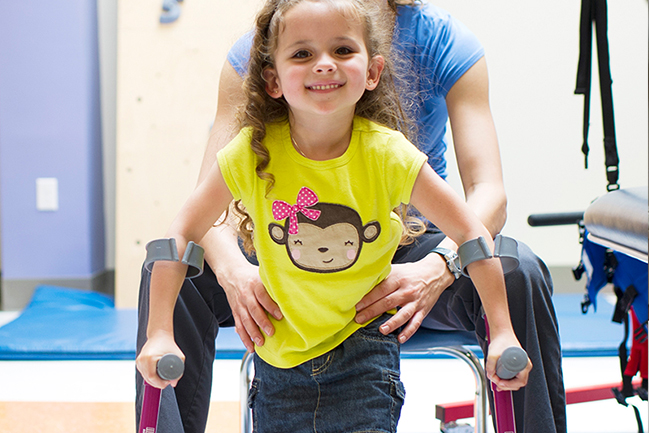 It was supposed to be an exciting visit to the doctor's office, where Amanda and Beau Skonieczny would learn whether they were having a boy or a girl.
Instead, the ultrasound technician found a serious problem: The baby had enlarged ventricles. The family was referred to MUSC.
Amanda and Beau learned their daughter, whom they'd later name Kamryn, would be born with a brain malformation called Dandy Walker Variant, hydrocephalus and agenesis of the corpus callosum. 
Her prognosis was poor. She would likely never walk, jump or play sports, and probably wouldn't live past age 2. 
But the Skonieczny family had higher hopes for her future. Kamryn underwent two brain surgeries at MUSC. At six months old, she began working with a physical therapist to help her lead as normal and successful a life as possible.
Today, the little girl who wasn't expected to live past 2 is now 8 years old and in the third grade.  She plays baseball for the Summerville Miracle League, jumps on the trampoline, rides her bike to the park, swims and loves to hang out with her family.  She says her daddy is her hero, and dreams of one day becoming an artist or a hairstylist.
Until then, she continues to work with her physical therapist to go as far, as fast, and in as many directions as possible.
"I want to walk, run, gallop, skip, jump," she says.