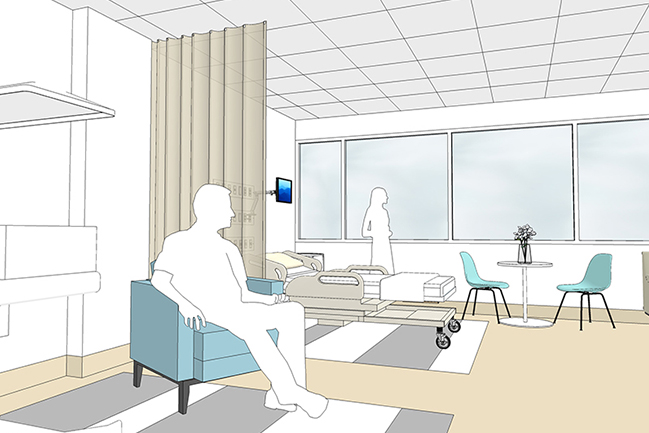 The MUSC Shawn Jenkins Children's Hospital will provide the best medical care in the most comfortable setting. That idea starts at birth, even in the neonatal intensive care unit.
Seven of the 82 NICU beds in the hospital will be in dedicated couplet care rooms. NICU couplet care keeps newborn babies in the same room as their mothers instead of a special nursery.  That way, little or no separation occurs between the family and the baby.  
NICU couplet care began in Sweden with wonderful results. The Swedish study showed significant physiological benefits for mom and baby. Hospital stays ended up to five days earlier with virtually zero readmissions. Research demonstrates that when mom spends more time holding her baby, the child gets better pain control and regulation of temperature and breathing.
The MUSC Shawn Jenkins Children's Hospital offers the ideal situation for this care because of our expertise in our advanced fetal care and our pediatric cardiac program. Our specialists work as a team caring for the sick child before birth, and that care continues and transitions through and after the child's birth right into the couplet care room.  The team comes to the family, as opposed to the family taking the child to multiple specialists.