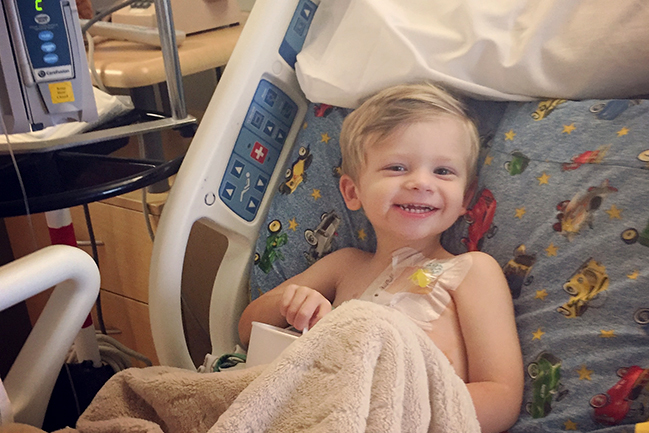 One year ago, 3-year-old Hunter Holifield and his family came to MUSC Children's Hospital for an appointment they hoped they'd never have to make, with a pediatric oncologist.
Hunter's parents thought he might have a urinary tract infection. Instead, he was diagnosed with stage 3 kidney cancer. Two days later, Dr. Michelle Hudspeth and her team removed a two-pound tumor from Hunter's kidney. Over the next 28 weeks, she guided him and his parents through four hospitalizations and many rounds of radiation and chemotherapy.
On March 30, 2018, Hunter rang the ceremonial chemo bell, marking the successful end of his treatment for cancer. He will have periodic scans for the next three years, but today remains cancer-free.