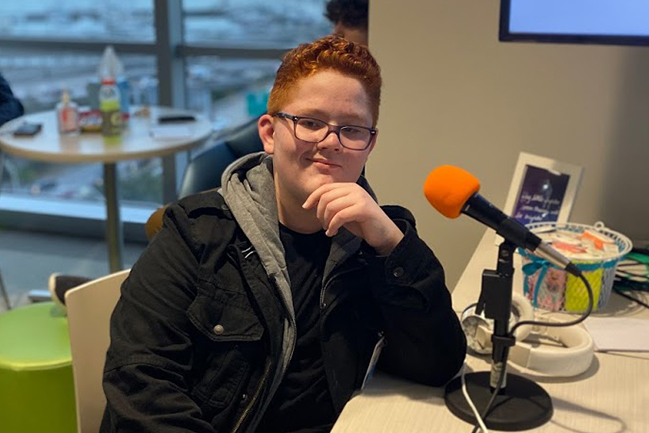 Cane Bay High School will host its first CobraThon this spring. CobraThon 2020 is a dance marathon that raises money and awareness for local Children's Miracle Network Hospitals like the MUSC Shawn Jenkins Children's Hospital. Riley Klim, a nephrology patient at MUSC Children's Hospital and a Cane Bay student, is serving as executive director of the upcoming event. Riley recently answered a few questions about what they're planning.
Q: Can you tell us about Dance Marathon? What is it and how did you get involved? 
 Riley: Dance Marathon is something to inspire college and high school students to come together and raise money for children's hospitals just by dancing. I'm a nephrotic patient at the MUSC Children's Hospital and when I went to the College of Charleston's Dance Marathon to tell them my story of how they help kids like me every day, I knew that this network was something I wanted to get involved in! 
Q: This is Cane Bay's first year hosting a Dance Marathon. Can you tell us what you've learned planning this event? What's your fundraising goal?  
Riley: It's hard to plan an event like this and to get people involved but when you see the big picture of how this is changing lives, I'm barely doing anything! Since this is Cane Bay's first year doing a dance marathon we are hoping to raise close to $5,000. Once we start getting people involved we can make this an annual event and dance every year at Cane Bay High School while making a difference! 
Q: You are very involved in MUSC Children's Hospital. Why is it important for you to stay involved and give back? 
Riley: Being a nephrotic patient at MUSC has changed my life in so many ways. I wouldn't be alive today without MUSC. I want to do everything possible to make sure they can keep changing lives just like they did mine. 
Q: How can someone reading this support a dancer?
Riley: By donating to our event!