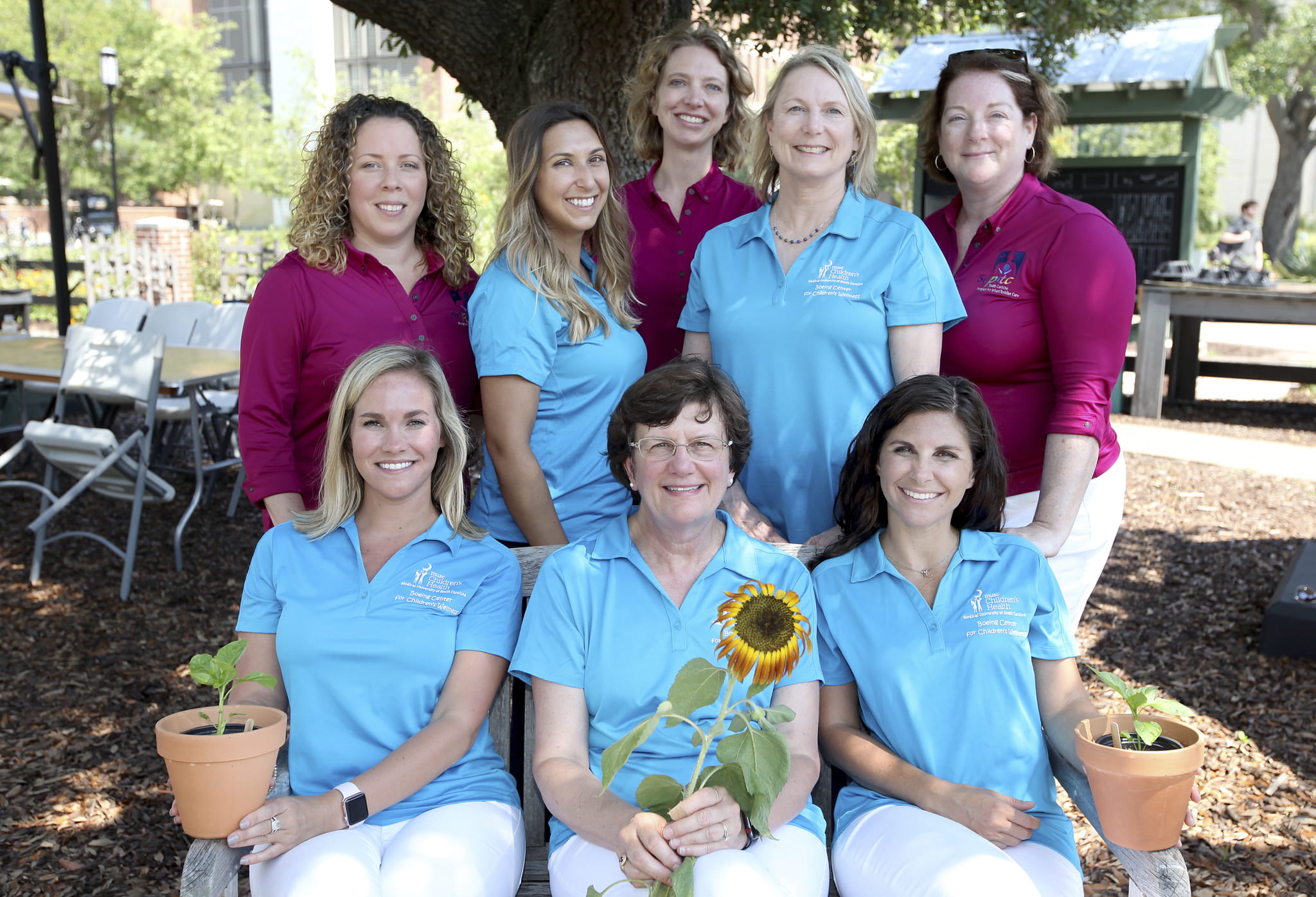 The MUSC Boeing Center for Children's Wellness (BCCW) was created in July 2007 as a partnership between the Medical University of South Carolina (MUSC) Division of Adolescent Medicine, and the Charleston County School District (CCSD). The mission of the BCCW is to prevent childhood obesity in South Carolina by creating healthier school and childcare environments through innovative wellness initiatives. The Docs Adopt School Health Initiative© began in CCSD and has expanded across South Carolina to 12 districts. This initiative is a simple school program that improves nutrition and increases physical activity by motivating districts and schools to make policy, systems, and environmental changes. Participating schools utilize the School Wellness Checklist© as a guide to select from evidence-based strategies, with points awarded for each. Schools implementing significant wellness changes throughout the school year receive a monetary Wellness Achievement Award to help grow and sustain their wellness initiatives the following year.
The SC Program for Infant and Toddler Care (SCPITC) is a project supported by the SC Department of Social Services, Division of Early Care and Education with federal funds. This project improves the quality of child care throughout South Carolina, including healthy nutrition and increased physical activity. SCPITC is a network of certified Infant/Toddler Specialists who provide intensive mentoring and training to child care providers across the state. Their work supports implementation of standards for child care quality set by the ABC Quality Rating and Improvement System.
The SC Program for Infant/Toddler Care continues to lead the state-wide multidisciplinary Infant-Early Childhood Mental Health (I-ECMH) Committee. A significant outcome of the committee's work is the 2018 launch of the South Carolina Infant/Young Child Mental Health Association (SCIMHA) which houses South Carolina's Competency Guidelines® and Endorsement for Culturally Sensitive, Relationship-Focused Practice Promoting Infant Mental Health®. SCIMHA is a professional, non-profit membership organization open to all infant, young child, and family-serving individuals in South Carolina, and serves as a resource for professionals and the community at large.
A three-year pilot program, Be Well Care Well, supporting child care teachers' well-being is underway with generous support from the W.K. Kellogg Foundation. The program helps child care teachers take care of themselves, by supporting their physical, emotional, economic and social well-being, so they can take care of children. Research shows that caregivers who take care of themselves are better able to provide the kind of responsive, individualized care that all young children need.