Heart Center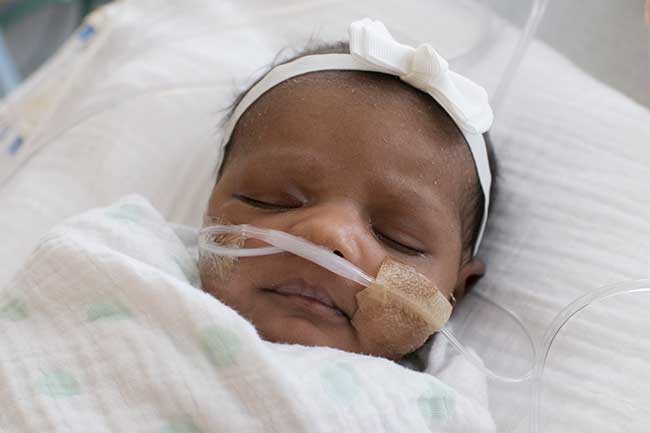 More About the Heart Center
Our Children's Heart Center serves as the tertiary referral center for the highly respected Children's Heart Program of South Carolina. The Children's Heart Program is a network of pediatric cardiology providers and outreach centers throughout the state, offering comprehensive inpatient and outpatient cardiovascular care to all South Carolina children and surrounding regions.
We also offer the Heart Health Program, which is both the pediatric weight management program of the MUSC Children's Hospital and the preventive cardiology service of the Children's Heart Center. As a family-centered and lifestyle-oriented program, Heart Health is appropriate for any child or adolescent who has abnormal weight gain and/or associated cardiovascular risk factors, such as high cholesterol, high blood pressure, or pre-diabetes.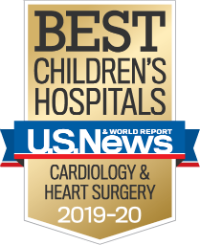 The Heart Center at MUSC Children's Health provides nationally ranked cardiac care to our patients. From the womb through adulthood, we offer some of the best inpatient and outpatient cardiovascular services in South Carolina. Using a coordinated approach, our care team is trained to treat all heart conditions, from common occurrences like chest pain and murmurs to more complex issues such as congenital and acquired heart disease.
We also provide care for infants in our state-of-the-art Pediatric Cardiology Intensive Care Unit (PCICU) and offer heart health care and preventive cardiology through our Heart Health Program. The 2019–2020 edition of U.S. News & World Report's America's Best Children's Hospitals has once again ranked MUSC Children's Hospital as a "best hospital" for children's heart programs, ranking us in the top 10 programs in the country.
Cardiac Conditions We Treat
Bacterial endocarditis
Cardiomyopathy
Congenital heart disease
Eisenmenger syndrome
Heart failure
Heart murmurs
Heart transplantation
Kawasaki disease
Metabolic syndrome
Pediatric obesity
Pericarditis
Problems affecting the coronary arteries and blood vessels
Problems involving heart rhythm
Rheumatic heart disease
Syncope