Rachel's Story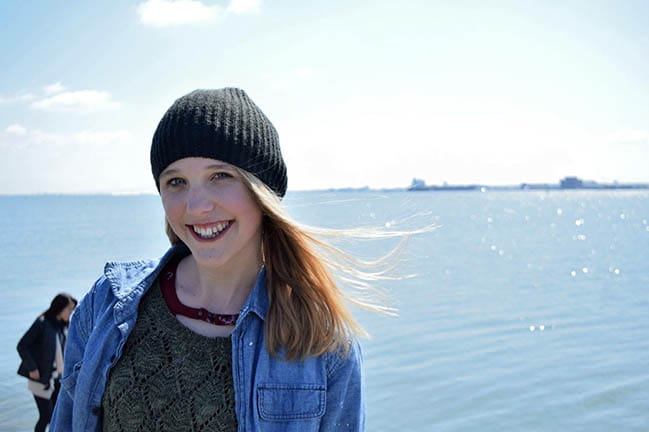 At age 10, Rachel Edwards was doing backflips, aerial cartwheels, and scissor leaps on a daily basis. She was on track for gymnastics at a competitive level but her knee kept hurting. During an X-ray, her pediatrician found a tumor and sent her to Medical University of South Carolina (MUSC) Children's Health where she was diagnosed with osteosarcoma. Although rare, osteosarcoma is the most common type of bone cancer, with about 900 cases diagnosed annually in the United States.
Rachel began chemotherapy treatment at MUSC Children's Health. After 3 months of chemotherapy, she had surgery to remove her tibia and knee and place an internal prosthesis. Surgery was followed by another 5 months of chemotherapy. During that time, whenever Rachel's dad heard from other parents that their child was about to have their last chemotherapy treatment, he would buy pizza for the entire floor and the nurses would turn it into a party. After more than 100 nights in the hospital, and daily visits with physical therapists, Rachel walked out of MUSC Children's Health.
Two years later MUSC Children's Health doctors found a recurrent tumor in her left lung and removed the small nodule. She then received another 4 months of chemotherapy. Then eighteen months later, when she went back in for a routine scan, doctors found that new large tumor which occupied the lower left lobe of her lung. Surgeons removed the tumor and Rachel started back on chemotherapy, immunotherapy and received stereotactic body radiation therapy. With the help of the cancer team at MUSC Children's Health, Rachel was able to stay in Charleston with her mom, dad, and two older brothers for a leading-edge clinical trial that put her back into remission.
Rachel graduated from Clemson with a major in business management and now works for the Charleston Battery, the professional soccer team in her hometown. As she could not play sports herself, she wanted to work behind the scenes. Helping others has always been a way of life for Rachel. She helped pass a pediatric research bill that was signed by the President and continues to help families whose child is newly diagnosed with cancer navigate their journey by giving them advice from someone who has been there, done that.